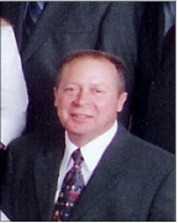 DON HANNAH
GENERAL OVERVIEW
I have been in the commercial, residential, and development construction industries for 31 years. I was licensed as a General Building Contractor in San Francisco, CA, in July, 1977. Over these 31 years I went from starting my own small construction company in San Francisco, doing remodeling and new construction of commercial and residential projects; to the development of a 147 home subdivision with 6 acres of commercial businesses; to working as a Project Manager for one of the largest corporate contractors in Arizona.

The broad range of my construction experience gives me the ability to bring a high level of professional knowledge and understanding of all levels of the construction industry to the arbitration and mediation process. My experience allows me to understand the construction issues of a small company or a large corporation, as well as those of an owner/client.

When I was a young man getting licensed as a General Building Contractor, I did not know the construction business would be so inherently fraught with disputes seemingly just waiting to happen! Over the years I have successfully mediated numerous construction disputes. My success was not just because of my construction experience, but also because I have a sincere dedication and willingness to work to achieve that fair, equitable, and just resolution everyone hopes for.

In arbitration I bring a dedication to the ethics necessary to be a good arbitrator. I have a good procedural knowledge of the arbitration process so it runs efficiently and effectively. In arbitration, as well as in mediation, I have a sincere desire to achieve a fair and just decision.

For further information on my professional experience and qualifications, please see my construction consulting business website at: www.donhannahconstructionconsulting.com
EDUCATION
California State University at Chico: B.A. Degree in Psychology
California State University at Chico: Masters Post Graduate training in Counseling
Arbitration: CDRS Dispute Resolution Training Institute, Albuquerque, NM
Arbitration: CDRS Dispute Review Board Training Institute, Albuquerque, NM
United States Air Force: Trained to monitor nuclear testing activity by foreign countries throughout the world: Required a top secret security clearance
Graduate of "The Seven Habits of Highly Effective People" by Stephen Covey
PROFESSIONAL ORGANIZATIONS AND MEMBERSHIPS
1982-1992: Member of the Northern California Builders Exchange
1993-1997: Member of the Southwest Montana Building Industry Association (S.W.M.B.I.A.)
1994-1996: Member of the Board of Directors for S.W.M.B.I.A.
1994-1996: Chairperson of the Political Action Committee for S.W.M.B.I.A.
1998-2008: Member of the Home Builders Association of Central Arizona
AWARDS RECEIVED
1996 received S.W.M.B.I.A.'s Presidential Appreciation Award
1994 and 1996 received S.W.M.B.I.A.'s Member of the Month Award

As Chairperson of the Political Action Committee of the Montana Building Industry Association, I received public recognition from Don Stueck, the Mayor of Bozeman, Montana, and Mark Roscoe, the Governor of Montana, for initiating the "Gallatin Valley Tomorrow" focus groups. The initial goal of the focus groups was to facilitate better communication among the community's many divergent interest groups about the growth issues facing Bozeman. The published results of the focus group meetings showed almost unilaterally the community had the same core interests in common regardless of their profession, political affiliation, level of education, race, nationality, or religion. The results also showed that growth itself wasn't even the real issue. The real issue was: What are the processes and decisions our community needs to make by working together so that the goals we all have in common can be achieved? It was this new understanding that inspired community members and leaders to formalize and continue these focus group meetings. It is gratifying that Bozeman now has the nickname "Bozangeles", and as a community it is prospering.