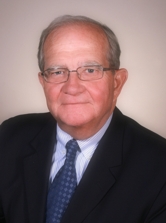 GENERAL OVERVIEW
Blasdel A. Reardon, a civil engineer and former contractor, was involved in the engineering and management of industrial and commercial construction for forty years. Building upon this experience, in 2001 he became one of the founding partners of BostonSolv LLP, where he specializes in construction mediation, facilitation, and Dispute Review Board assignments.
Construction and Dispute Resolution Experience
In my third career, my passion is to keep constructors (owners, developers, designers, contractors, and other stakeholders) out of court. I previously spent twenty-one years developing computer systems for newly constructed steel mill facilities and nineteen more as a commercial and industrial subcontractor. During that time, I was involved in—and contributed to—many intractable conflicts, some of which blossomed into full-blown disputes.

This work allowed me to achieve a civil engineer's dream: creating public and private spaces for life's necessities. I traveled extensively to steel plants and then undertook a variety of construction projects, including high-rise buildings, power plants, hospitals, apartment/condo complexes, pharmaceutical facilities, food storage facilities, academic buildings, convention centers, and water and sewage treatment facilities.

As I fulfilled various engineering and management positions, I took a handson approach that combined my engineering and business school training. The most memorable projects were those where the new steel facility or building or infrastructure project was created with a team attitude and approach. Surely there were misunderstandings and conflicts, but when these were approached constructively rather than obstinately, we all were prouder of the result. Some of these more memorable projects were:
Armco Project 600 (a $600 million facility), Middletown, OH, 1964–68
Armco Worldwide Telecommunications Network, 1970–72
Huntington Center (37 stories), Columbus, OH, 1983
Hynes Convention Center, Boston, MA, 1985–89
Faneuil Hall/Old State House Renovations, Boston 1991
Deer Island Wastewater Treatment Facility, Boston, 1991–95
Harvard University Dorm Renovations, Cambridge, MA, 1992–96
Union College Library, Schenectady, NY, 1993
Pfizer Chemical Company, Groton, CT, 1993–97
Moakley Federal Courthouse, Boston 1994–98
Stew Leonard's Food Facility, Yonkers, NY, 1998
Christian Book Publishing Co., Danvers, MA, 2000
Each of these undertakings presented extreme constraints, such as safety, schedules, business interruption, financial budgets, technical construction means and methods, labor relations, access, traffic control, neighbor relations, historic consideration, security, and aesthetics. But each project was a success for those involved. From strictly a construction specialty point of view, my contributions ranged from information system design and structural steel design, to managing and executing sub-trades such as insulation, fire containment, curtain wall construction, dry-wall, low temperature containment, and carpentry.

With this experience in seeing how some projects met expectations, and how others fell short, I entered the field of construction dispute avoidance and resolution in 2000. First came formal education, followed by six years of court-assigned mediation and conciliation cases to achieve recognition in the Commonwealth of Massachusetts. Along the way, in collaboration with three partners, I launched a firm, BostonSolv LLP, to provide training, partnering, dispute review board, facilitation and mediation services to the real estate and construction industry.

In the past six years, I have been instrumental in the resolution of matters ranging from $50,000 to nearly $20 million in such specialties as miscellaneous metals, plumbing, millwork, carpentry, code compliance, worker's compensation, masonry, and transmission lines. Meanwhile, in contrast to dispute resolution through self determination, the Massachusetts Bar Association appointed me a non-lawyer arbitrator for its fee resolution panel in 2002, another role from which I have benefited greatly.

The resume that follows provides a chronology of my professional achievements and related experiences and awards.
Current Position
2001 – present

Principal, BostonSolv LLP, a dispute prevention and mediation firm focusing on dispute resolution for commercial and industrial construction projects.

2001 – present

Mediator: Mediated about 45 construction disputes, ranging from $50,000 to $2 million and involving as many as four parties. Subjects have covered many facets of construction, including miscellaneous metals, mechanical supports, millwork, soil conditions, foundations, worker's compensation, overhead doors, electrical systems, schedule delays, adherence to designer specifications, water wells, drywall and interior construction, insulation and fire containment, change orders, and general conditions.

2005 – present
1993 – 1996

Dispute Review Board member: Provided oversight for dispute avoidance and resolution to owners and contractors on such major construction projects as Boston Federal Courthouse and NSTAR 345kV electric transmission lines. Served as Panelist on one board and as Independent Neutral on another.

2001 – present

Arbitrator: Arbitrated 19 fee disputes between attorneys and clients as member of Massachusetts Bar Association Legal Fee Arbitration Board.

2003 – 2006

Pre-trial Conciliator: Assisted in settling approximately 140 out of 180 civil-commercial cases in Wrentham District Court, Wrentham, Mass.

2007
International Federation of Consulting Engineers (FIDIC) training.
2007
Caltrans dispute review board training.
2001
American Arbitration Association, arbitration training.
2000
Completed requirements to serve as mediator in Massachusetts in accordance with MGL Chapter 233 §23C.
2000
Mediation Works Inc., basic mediation training.
1999 – 2000
Dispute Review Board Foundation, administration and chairing workshops.
1999 – 2000
Harvard Law School, Program on Negotiation.
Education
1960
MS, Industrial Administration, Carnegie Mellon University.
1958
BS, Civil Engineering, University of Notre Dame.
Construction experience

1981 – 2001

Headed two subcontracting firms, most recently A.F. Underhill Inc., Boston. Specialties included thermal, acoustical, and fire-containment insulation; exterior wall construction; dry wall; and specifications analysis for all types of building construction. Represented company as plaintiff, petitioner, and respondent in construction arbitration, workmen's compensation, labor jurisdiction, and general liability matters.

1960 – 1981

Held various engineering and management positions with Armco Steel Corp. (now known as AK Steel).

Publications
"A Dynamic Decade for the Construction Industry," High-Profile Monthly, November 2007.
"The Promise of Partnering," High-Profile Monthly, November 2002.
"Mediation and Arbitration: Choosing the Right Process," High-Profile Monthly, September 2002.
"Out of the Jungle: A Better Approach to Construction Industry Disputes," High-Profile Monthly, June 2002.
"Dispute Review Boards — Mistaken Identity," Grynbaum's Mediation Update newsletter, November 15, 2000.
A Guide for Procuring Public Construction in Massachusetts (coauthor), 1996.
Presentations

Lecturer on fire containment, building insulation, curtain-wall construction, controlled-temperature construction, and dispute resolution to industry groups.

Affiliations
2003 – present
Boston Society of Architects
2001 – present
Association for Conflict Resolution
2000 – present
Dispute Resolution Board Foundation
2000 – 2004
Awarding Authority for a Massachusetts public project
1998 – present
Firestop Contractors International Association
1993 – present
Associated General Contractors of Massachusetts
1992, 1997
Mentor for two minority subcontracting firms
1990 – present
Massachusetts Building Congress
1987, 1997
Appeared before National Labor Relations Board for several
Jurisdictional decisions
1978

Assisted President Carter's initiative to reorganize the executive branch, focusing on computers and communications, through executive loan program