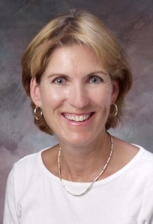 GENERAL OVERVIEW
Deborah Isenhour combines extensive construction and business knowledge and experience with outstanding dispute resolution skills and expertise. After a successful corporate career and having earned an MBA from Duke University, Deborah co-founded Isenhour Enterprises, Inc., a multi-million dollar general contracting business gaining a vast understanding of the inner workings of a construction business. Deborah is knowledgeable about all phases of the construction process from the architectural and design process to the final punchlist and warranty.
Furthering her expertise in the field, Deborah attained a broker's license in 1992 and the GRI (Graduate Realtor Institute) designation in 1993. She co-founded The Real Estate Firm, Inc., which specializes in commercial property brokerage in the Chapel Hill/ Research Triangle Park, North Carolina area. Jointly with the Real Estate Firm, Isenhour Enterprises and other investment groups have completed numerous commercial and development projects.
As personal knowledge base and experience grew, Deborah was being called on to share her knowledge with others in the construction industry. Deborah then co-founded Guts, Inc., which specializes in providing general business consulting and training for construction-related businesses.
With a thorough understanding of the conflicts that arise in the construction industry, Deborah became certified as a Mediator by the North Carolina Dispute Resolution Commission in 2002 and trained as an arbitrator in 2005. She now practices mediation in addition to being a business and conflict resolution consultant, facilitator, and trainer. Deborah is the founding President of the North Carolina Chapter of the Association for Conflict Resolution and a Council Member of the Dispute Resolution Section of the NC Bar Association.
Education
2005 Arbitration Training

2002 Certified as Mediator by Dispute Resolution Commission

1993 Graduate Realtor Institute (GRI) Designation

1992 Real Estate Broker License

1982 – 1984 M.B.A. Duke University with a major in Marketing and Finance

1980 Certificate in Data Processing (CDP)

1973 Teaching Certificate

1967 – 1971 B.S. Math – UNC-G
Numerous professional and personal development trainings, workshops, and conferences
Construction-Related Experience
As co-founder of Isenhour Enterprises, Inc.(IE), Deborah initially directed the financial and marketing aspects of this $5M/yr custom construction and development company. She soon expanded her involvement to the daily operations and supervision of trade contractors in addition to assisting clients in the process. In addition to residential construction, IE expanded operations into remodeling and light commercial construction. Deborah positioned IE as a leader in the field with a unique niche of unparalleled customer service. IE catered to busy clients by guiding them through the building process and making the experience pleasant – and even fun. Deborah instituted processes and procedures to make the business run smoothly and established a quarterly awards program for the trades contractors. She also established an awards program for realtors completing the link in her vision of partnership with financial institutions, trade contractors, customers, and realtors. IE received two awards for Major Achievement in Marketing Excellence (MAME) being recognized for their unique market presence. Additionally, IE was featured in the January, 1996 issue of Builder/Architect Magazine.
As a faculty member for the North Carolina Builder Institute, Deborah provides training for builders and associates in business planning, marketing, sales, ethics, personnel management, conflict resolution, and leadership. She has shared her conflict resolution training, "Builder on a Hot, Tin Roof", with attendees of the International Builders Show as well as local homebuilder associations.
Most importantly, Deborah has acquired detailed knowledge of building through the hands-on construction of her first home and the building of six other personal homes. This has also allowed her to keep up-to-date on building procedures, materials, and local regulations.
Dispute Resolution Training and Experience
Having had the experience of participating in litigation involving her general contracting business, Deborah learned about alternative methods for resolving conflict, which better addressed the relationships that are so important in the building business. Deborah quickly became trained and certified as a Superior Court Mediator by the North Carolina Dispute Resolution Commission and also became a Mediator for the North Carolina Industrial Commission.
Deborah has since gone on to become trained as a Special Education Mediator for the North Carolina Department of Public Instruction as well as a Family Mediator (Custody, Divorce, etc.). She has also had special training in mediation involving eldercare, estates, and adult guardianship. Deborah has authored and taught "Mediating in 3-D" for the NC Bar Association, which was approved for continuing legal education credit. She has also been called on to give conflict resolution and communications workshops for organizations such as Americorps. She is also trained as an arbitrator for construction-related disputes.
As a member of the leadership council for the Dispute Resolution Section of the North Carolina Bar Association, Deborah chaired a task force to look at alternatives for resolving disputes over earnest money deposits in residential real estate transactions gone awry. Resulting state legislation allows parties to pay the disputed earnest money into the Clerk of Court for resolution. The clerk can then make a decision or refer it to mediation.
Deborah developed the Source Mediation, Source Education, and the Source Communications models and has authored several articles on mediation and listening. She presented a workshop, "Listening in 3-D", to the International Listening Association and a workshop on the Source Mediation model at the Association for Conflict Resolution's International Conference.
As a volunteer for the Dispute Settlement Center of Orange County, Deborah has volunteered mediation and training hours. She has also mentored UNC law students in mediation classes as well as mentored peer mediators for UNC's Dean of Students.
Having founded the North Carolina Chapter of the Association for Conflict Resolution, Deborah was honored for her leadership with a Certificate of Appreciation and Lifetime Membership at the 2nd Annual Meeting of the organization. Under Deborah's leadership, the organization focused on deepening the connection and communication with other groups in the field, building strength through membership with people from all cultures and all disciplines, and using imagination in engaging conflict to build peace. The organization in its foundation year grew from ground zero to over 100 members. Deborah was instrumental in the group's co-sponsorship of the Quad State Fair Housing and Equal Opportunity Conference, providing the Conflict Resolution Training Track. The organization was recognized with a plaque for their participation in building community.
Professional Affiliations
Founding President and Lifetime Member of the Association for Conflict Resolution – North Carolina Chapter (ACR-NC)
Member of the International Association for Conflict Resolution (ACR)
Communications Committee member for ACR
Council Member of the Dispute Resolution Section of the North Carolina Bar Association
Member of the Home Builders Association for Durham and Orange Counties, North Carolina Home Builders Association, and the National Association of Home Builders
Community Service
Volunteer for the Dispute Settlement Center of Orange County; Member of the Coalition for Peace with Justice; Member of Mothers for Peace International; Speaker for "Three Women – Three Faiths" program; Red Cross Blood Donor; Habitat for Humanity Volunteer; Girl Scouts Leader; Volunteer for Chatham County and Chapel Hill School Systems; Volunteer for the Inter-Faith Council; Volunteer for the Methodist Church; Volunteer for the Orange County Teen Court; Started up the Chatham County Junior Olympic Volleyball Team.