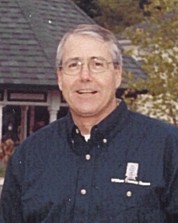 MIRM, GMB, MCSP, CAPS, CGP
GENERAL OVERVIEW
Writing / Speaking / Training / Consulting Credentials
Tom Stephani is an internationally recognized speaker, trainer and consultant on issues relating to the residential construction industry. Tom draws on his 35 plus years of industry experience to give "meat and potatoes" presentations designed to improve the bottom line of small volume and custom builders as well as Remodelers. He speaks regularly at the International Builders Show, Custom Builder Symposium, State and regional conventions, industry shows, and HBA's & BIA's. His presentations have been consistently rated as "Best of the Show" by those in attendance. Humor and a practical approach based on personal experience are hallmarks of Tom's presentation style.
Tom is approved to teach 30 National Association of Home Builders (NAHB) Designation courses and is regularly called on to write, co-write, or serve as a subject matter expert on NAHB Education Department courses.
In 2009, Stephani was selected by NAHB's International department to travel to Africa to work with the members of the Ghana Real Estate Developer Association. While there, he toured various developments and conducted two NAHB designation courses. He has also been the principal instructor, in Washington DC, for seven delegations of builders and government officials from Nigeria. In 2011, he was invited to speak at the International Housing and Warranty Conference in Cape Town South Africa.
For consumers Tom creates, produces, and presents seminars on Custom Building, Buying New Construction, First Time Home Buying, and Remodeling. Since 1992, he has presented over 150 Seminars to over 7000 consumers interested in building, buying, or remodeling a home.
In addition to his speaking, training, and consulting business, Tom is president of Stephani Enterprises. Located in the Chicago suburb of Crystal Lake, IL, his company develops commercial & residential land, constructs light commercial projects and manages properties. Previously, Stephani's companies built custom homes & award winning traditional neighborhood infill projects.
Tom is the 2010-2012 Illinois State Representative to NAHB and was the 2009 Chairman of NAHB's 10,000 member Sales & Marketing Council. He was Chairman of the Education Committee in 2000 and Chairman of the Certified Graduate Builder Board of Governors in 2003. He is also a National Life Director & Life Spike. On the local front, Stephani was President of McHenry County Home Builders Association in 1999, was named its Builder of the Year in 2000 & 2002, and received the President's Award in 2003. In 2011 he was inducted into the HBA of Greater Chicago's Court of Honor.
Career Highlights:
Stephani Enterprises, Inc. 1984 – Present
Industry Consultant, Speaker, Trainer, & Writer (CCC, Inc.)
Custom Home Builder – Crystal Lake, Illinois (1991 – Present)
Commercial and Residential Property Management
Custom Home Builder – Colorado Springs Colorado ( 1984 - 1996)
Commercial & Residential Land Development & Construction
Other relevant industry experience (1973 – 2003)
Owner of a carpentry contracting & painting firm (Colo.)
Management of carpentry and concrete subcontracting firms (Ill.)
Sales & Marketing of building components and materials (Ill. & Colo.)
Remodeling sales and contracting (Ill. & Colo.)
Industry Involvement:
Designations –
MIRM – Master In Residential Marketing
GMB – Graduate Master Builder
MCSP – Master Certified New Home Sales Professional
CAPS – Certified Aging in Place Specialist
CGP - Certified Green Professional
NAHB Designation Course Development
Re-write Chairman - Land Development / Site Planning
Re-write Chairman - Land Acquisition / Development Finance
Committee member / writer - Diversification for Builders
Principal writer - Estimating
Contributor - House Construction as a Selling Tool
Contributor / Writer - Certified Green Professional
Local –
Life Director – HBA of Greater Chicago
Director – Attainable Housing Association '01
Director - McHenry County Home Builders Association '95 - Present
Director – HBA of Greater Fox Valley '95-'96
President – McHenry County Home Builders Association '99
Chairman – MCHBA Government Affairs Committee '00 – '02
McHenry County HBA Builder of the Year, '00 & '02
Director - Crystal Lake Chamber of Commerce, '02 – '05
Member – McHenry County ( Illinois) Housing Commission, 2010
National Association of Home Builders, Washington, DC -
Life Director
Member, Executive Committee '00, '09, '10, '11. '12
Illinois State Representative to NAHB 2010, 2011, 2012
International Oversight Group 2006 - 2011
Trustee – Building Systems Council 2010 & 2011
CGB Board of Governors 2010 & 2011
IRM Board of Governors 2010 & 2011
Chairman – NAHB - National Sales & Marketing Council '09
Chairman – NSMC / IRM Education Committee '06
Chairman – NSMC / IRM Admissions and Standards '08
Chairman – Certified Graduate Builder Board of Governors '03
Chairman - NAHB Education Committee '00
Member – NAHB Custom Builder Committee '05. '06, '07, '08
Member – NAHB Education Committee '99 – '03
Member – NAHB Small Volume Builder Committee '95-'98
Published Articles:
Custom Builder Magazine – Columnist
Homes & Gardens - Columnist
Homebuilder.com HousingZone.com
Washington Post Builder Magazine
Chicago Tribune Custom Home Magazine
Kansas City Star Chicago Sun Times
Professional Builder Magazine Orange County Register
Southern Building Trends Georgia Builder
Speaking & Training Presentations (Trade):
National Assn. of Home Builders International Exposition (25 times)
Custom Builder Symposium (11 times)
Certified Graduate Builder Designation – National Instructor
Graduate Master Builder Designation – National Instructor
CAPS & Green Building – National Instructor
Institute of Residential Marketing – National Instructor
The Southern Builders Show (6 times)
The South East Builders Conference (2 times)
The Custom Builder Conference & Expo (2 times)
The Pacific Coast Builders Conference (Western Building Show) (3 times)
Builder Industry Show (Southern California)
Michigan, Kentucky, Pennsylvania, Arkansas, NC & Indiana HBA Conventions
Colorado Realtors Convention
Home Builder Associations (over 200 additional presentations)
Speaking & Training Presentations (Corporate):
Andersen Windows – Builder & sales training
Kohler Plumbing – Builder training
Halo Division of Cooper Lighting – Sales training
Household Banks, Firstar Bank
Coldwell Banker, ReMax
Adam Wholesalers (St Louis, Carlisle, PA)
Morgan Distribution (Maryland, Michigan, Indiana, & Illinois)
Oglethorpe Power (Georgia)
Brockway Smith, Inc.
EPS, Inc.
Consumer Seminars on New Construction: (Over 150 Total Presentations)
Harris Banks – Chicago area McHenry County Home Builders
Home Builders of Greater Chicago HBA Greater Fox Valley
Lake County Home Builders Association Quad Cities Home Builders Assn
Tulsa Home Builders Association BIA of Central Ohio
HBA of Saginaw Michigan Firstar Home Mortgage- Chicago
LaSalle Home Mortgage US Bank - Chicago
· In addition to his construction experience, Tom is an accomplished road racing driver in both SCCA National competition and vintage racing.
· He has traveled extensively both nationally and internationally.
· He is an avid skier and racquetball player
· He is a proud father, grandfather, and husband to his wife of 40 years.