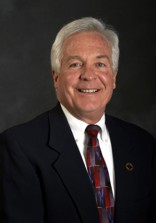 SKIP HOWES
GENERAL OVERVIEW
President, Scott Homes, Ltd., Designers and Builders, Woodland Park, CO
Semi-Custom and Custom Homes
Manager, Stone Ridge Homes, LLC., Woodland Park, CO 80863
Affordable and pre-designed homes
Broker/Manager, RE/MAX Performance Inc., Woodland Park, CO
Full Service Real Estate office
Certified CDRS, Construction Dispute Resolution Services, - Specialist
Specialist; Mediation, Arbitration, Dispute Review Boards and Expert Services

Education
B. S. degree in Business Administration, 1974, University of Colorado, Boulder.
Bachelor of Architecture, 1974, University of Colorado at Boulder.
Graduate Mitchell High School, Colorado Springs, CO 1968

Experience
1999 - Present: Broker/Manager, RE/MAX Performance, Inc.
Specializing in full service real estate functions, Residential, New Development,
Home Sites, Ranch Sales, Commercial properties and New Home Sales.

1991 - 1999: Broker/Co-Owner, RE/MAX Performance, Inc.

1988 - 1991: Broker Associate, Baker-Brown Realty.

1988 - Present: President, Scott Homes Ltd, Designers and Builders; "Building Tomorrow's Dreams Today"
Building Custom and Semi-Custom homes on our developed lots or the owners own
lot. Offering Speculative and Design Build services to our owners. House sizes
range from 1,000 square feet to 5,000 square feet.

1981 - 1988: Vice President of Operations & Developer, Sage-Tamarac, Corporate Secretary;
Developing full service Communities and Neighborhoods from land purchase thru
entitlements and horizontal infrastructure installation.
Howes Associates Architects - Principal Architect, Woodland Park, CO
Providing complete Construction documents for new construction and renovation
projects.

1974 - 1981: Architect, Special Projects Division of Stearns-Roger Corp. Denver, Colorado Stall Architect and Project Architect for Commercial and Industrial projects -
Hose and Belt plant for Gates Rubber Company, Siloam Springs, Arkansas and Iola,
Kansas, CAMDS plant, Tooele, Utah, Military Renovations - LAAFS & Buckley
Field, Central Coal Fired Heat Plant - FE Warren AFB, Cheyenne Wyoming,
Hiram Walker Blending & Bottling Plant, Fort Smith Arkansas.
Current Participation:
Licensed Colorado Real Estate Broker, ER00209391, 1982 to date
Licensed Colorado Architect; Registration Number - B201517 to date
Licensed Contractor El Paso County, B-1 License to date
Licensed Contractor Teller County & City of Woodland Park; A Licence to date
Licensed Contractor Cripple Creek; A License, not renewed.
1985 to Present: Member of the National Association of Home Builders, Colorado Association of Home Builders, HBA of Colorado Springs and/or HBA of Teller County.
1990 to Present: National Director - National Association of Home Builders & Life Director
1985 to Present: State Director--Colorado Association of Home Builders
1986 to Present: Member National Association of Realtors, Colorado Association of Realtors and Pikes Peak Association of Realtors
1991 to Present: Better Business Bureau - Member.
1986 to Present: Member of the Pikes Peak Association of Realtors
1997 to 2004: National Representative/State Representative for Colorado to the National
Association of Homebuilders
2004 to 2006 State Representative to NAHB for Colorado, Serving on Executive Board for NAHB
2007 & 2008: National Vice President NAHB for area 13, Serving on Executive Board for NAHB
2009 to Present State Representative to NAHB for Colorado, Serving on Executive Board for NAHB
2008 Moderator NAHB National Vice Presidents/National Area Chairman
2007: Member NAHB State and Local Government Affairs Committee
2007 to 2009: NAHB Member of Public Affairs Committee.
2007 NAHB Public Affairs Committee - Second Vice Chairman
2008 NAHB Public Affairs Committee - Vice Chairman
2009 NAHB Public Affairs Committee - Chairman
2009 to 2011 Member of NAHB Business management and Information Technology (BMIT)
2009 NAHB BMIT Committee- Second Vice Chairman
2010 NAHB BMIT Committee - Vice Chairman
2011 NAHB BMIT Committee - Chairman
2007 to 2010: Chairman of NAHB Branding Task Force
2010 & 2011 Member NAHB Budget and Finance Committee
2010 to 2012 Member NAHB Design Committee
2010 NAHB Design Committee - Second Vice Chairman
2011 NAHB Design Committee - Vice Chairman
2012 NAHB Design Committee - Chairman
1987 to Present: Director: Colorado Springs HBA
2002 to 2006: Director: Realtor Service Corp.
2006 to 2008: Colorado Association of Realtors Director
Past Participation:
Chairman of the Board, 2003 to 2004, Pikes Peak Association of Realtors
President: 1996, Colorado Springs Housing and Building Association, CSHBA
President: 1992, Colorado Association of Home Builders, CAHB.
President: 1988, Teller County Homebuilders Association, TCHBA
Pikes Peak Association of Realtors: Past chair, PC Users Group, REIS/MLS Residential Committee
Realtor Service Corporation: Past Vice President, Treasurer and Board Member, 1993-1999
Chairman: 1995-1999, Better Business Bureau Foundation - Trustee
Director: 1991 - 1995, Better Business Bureau Board of Directors
Chair: 2001-2002, Teller County HBA Idea House Project
Director: 2001 to 2003, Teller County HBA
Colorado Springs HBA: Chair; Member Education Committee,
Job Site Safety Committee, 1991, 1992 & 1995
Distinguished Spike - Recruitment Award, 1998, Big Spike Award, 1998
Professional Recognition & Designations:
Building:
Certified Graduate Builder - CGB designation, National Association of Home Builders, Jan 2010
Certified Green Professional - CGP designation, National Association of Home Builders, 2008 to date
Colorado Association of Home Builders:

Outstanding Service Award, 1995,

Lifetime Service Award, 2003

Presidents Award 2006

2007 Nominated for Industry Person of the year

Teller County Home Builders Association -

2003 Outstanding Service Award

2007 Presidents Award

Pikes Peak Association of Realtors -

Realtor of the Year 2005

2003 Colorado Springs HBA Parade of Homes;

People Choice award for price range,

Industry Award of Excellence - Best Landscaping,

Built Green Affordable Energy Efficiency Award.

Misc.
Certified Real Estate Brokerage Manager, CRB, 2001 to date
Accredited Buyer Representative, ABR, 2000 to date
Certified Residential Specialist, CRS, 1993 to date
Graduate Realtors Institute of Colorado, GRI, 1990 to date
NAHB Spike Club (Membership) Member, Life Spike (250 +)
Gold Key Club Member - NAHB Build Pac -Political Action Contribution
PPAR. - Political Survival Fund participant,

Previous Capitol Club Member and participant - Sterling "R"
President - Ballooning Society of Pikes Peak - 2000, 2001, 2002
1996 to present - Hot Air Balloon pilot
Bethel Lutheran Church Building Committee - Chair (3 times)
Boy Scout Merit Badge Counselor
Past Parent Volunteer--District 11 School District
American Cancer Society and Easter Seal Volunteer