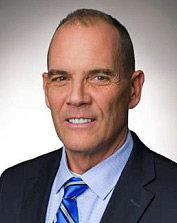 SCOTT THORSON
GENERAL OVERVIEW
Raised in an Air Force family traveling throughout North America, Thorson began his real estate career during high school as a carpenter framing houses in the Pittsburgh area for Ryan Homes. After starting his own business in framing, and large additions for both single family and multi-family residential projects, he attended West Virginia University where he received his bachelor's degree in business administration (Management & Marketing) in 1984. He then went to work as an Assistant Superintendent for Ryan Homes. Having held General contractor's licenses in North and South Carolina, and Florida, Thorson is an industry expert at structural elements from foundations and framing, to subflooring, flooring, and all finishes within a home.
Thorson's 40-year career has been with Trammell Crow Residential, Beazer Homes, his own homebuilding company Citizens Homes (which he sold in 2014) and most recently as the Chief Operating Officer of Oakwood Homes, a Clayton/Berkshire Hathaway company. At Trammell Crow he was building multi-family for sale and Crow owned apartment communities throughout Connecticut, New York and New Jersey. Deliveries ranged from 6 to the acre apartment communities to densities of over 20 units to the acre on multi-story apartments over retail and parking within metropolitan centers. Thorson's responsibilities started with development of raw ground and continued through delivering the keys to Property Management.
While at Beazer Homes, Thorson rose to the level of Sr. Regional President for the South Atlantic Region. He managed 8 Division Presidents in 9 cities across 6 states with in excess of 600 employees. Construction types ranged from single family homes with price ranges from the low $100's to $800's, to townhomes, and multi-story condominiums. Thorson started the Beazer Metro division in early 2000 and was able to build and deliver over 2000 Public Housing units across 6 states in 4 years. With annual volumes reaching in excess of 3100 units, Thorson was responsible for all capital management including land acquisition, development, inventory management and fixed and variable overhead control. Revenues reached close to one billion in 2006 with return on capital exceeding 30%.
In 2010 at the bottom of the "Great Housing Recession" Thorson started Citizens Homes. Citizens built homes throughout TN, NC, SC, and GA. In 2014 Citizens was sold to Benchmark Communities out of San Jose CA.
For the past 5 years Thorson has been the COO of Oakwood Homes based in Denver, CO. He is responsible for the development of all Master Planned Communities up to 10,000 homes as well as all vertical and horizontal construction. Oakwood generates in excess of $500MM in revenue through homebuilding, lot sales and panel, truss construction and framing, roofing and siding operations. Thorson has been responsible for integrating homebuilding acquisitions into existing businesses, acquiring homebuilders and handling downturns and other challenges that face our industry today.
Thorson serves nationally on the National Association of Homebuilders Housing Finance and Mortgage Roundtable committees. He has recently been appointed to Freddie Mac's Housing for Tomorrow panel for Affordable Housing.
Thorson and his wife Sondra split their time between Denver, CO and Davidson, NC. They are avid athletes and supporters of The Humane Society, The Pediatric Hearts Foundation and the Community College system.