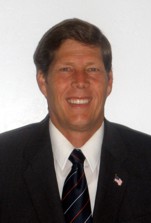 ROSS FORD
GENERAL OVERVIEW
Education
BS Technology Management
AAS Construction Management
AAS Architectural Woodwork & Cabinet Making
United States Army Engineer School (February, 1988)
Certifications
NCCR (National Center for Construction Education Research) Master Trainer (September, 2002)
ADRS Training (May, 2010)
Caleffi Solar Thermal Water Heating Training Course (December, 2008)
GMB Graduate Master Builder (January, 2003)
Utah Certified Public Manager Program, Course 1 & 2 (2008)
Engineer Officer United States Army (Retired)
Construction Industry Involvement
Licensed General Contractor (Commercial & Residential)
Monarch Builders – Construction Company
As Owner & Operator I managed and personally completed work in the following fields:
General Contractor
Hang & Tape Sheetrock
Install hardboard Siding
Concrete Work
EFIS (Stucco)
Commercial Buildings

Framing
Finish Carpentry
Fire Clean Up & Restoration
Remodels
Multi Family Units (Sub Work Only)
Tenant Improvements
Project Sampling:
Winter Sports Park, Park City, UT
Marriott Hotel, Salt Lake City, UT
Multi Family Unit Apartments & Condos (Up to 500 units/job)
Large Custom Homes up to $3,000,000 in value

Highland Furniture/High Woodworks – Architectural Mill
As Owner & Operator I managed and Personally completed work in the following fields:
Architectural Millwork
Residential Cabinetry
Commercial Cabinetry
Store Fixtures
Institutional Fixtures
Project Sampling:
Department Stores ,( Macey's, Bloomingdales, etc.)
Hotels, Worldwide
Disneyland/Disney World/Disney Stores
Schools, Universities, Libraries
Hospitals
Residential
DOPL Regulator (Division of Professional Licensing)
Responsible for all construction related trades within the state of Utah to include:
General Contractors
All Classification of Sub Contractors
Architects
Engineers
Surveyors
Building Inspectors
Direct Supervisor Over Investigators
Apprenticeship Director at Utah Valley University
Curriculum development, Implementation & quality control for:
Plumbing
Electrical
Heating & Air Conditioning
Carpentry
Cabinet Making
Industrial Maintenance
Director over 500 Students

Managed 25 instructors and classes/ Managed 4 full time office staff

Maintained Leadership positions in state wide apprenticeship directors committee to standardize curriculum

Trained instructors in classroom management

Worked with the Federal Department of Labor to implement Federal Apprenticeship Standards

Worked with professional licensing boards to increase education standards and enhance compliance

Coordinated with multiple businesses, companies and advisory boards in each discipline

Career & Technical Education Director at Utah Valley University
Upper administration overseeing all career and technical education at Utah Valley University.

Responsible for disbursement of $2,000,000 of funding to programs.

Managed approximately $2,000,000 in federal & state grants

Participated in state wide committees to coordinate CTE training between higher education and public education

Chaired a committee designed to coordinate CTE training with higher education and public education for the region

Developed and wrote a local plan for management, control, and accountability of $1,000,000 of Federal Perkins Grant

Adjunct Professor of Construction Classes
Utah Valley University
Salt Lake Community College
Trade Association Positions
NAHB (National Association of Home Builders)
National Executive Board
National Board of Directors
Attend Committees for:
Codes
Environmental Issues
HBI (Home Builder Institute)
Served on
Products Issue Committee
HBA ( Home Builders Association) State Representative for:
State Executive Committee
State Board
State Government Affairs Chairman

HBA Local Representative for:
Boards
Committees
Education Chair
Government Affairs
Parade of Homes
Public Relations/Ethics

AGC (Associated General Contractors)
Government Affairs Committee
ABC (Associated Building Contractors)
Government Affairs Committee
Outstanding Project Judge
AWI (Architectural Woodwork Institute)
Student Chapter Organization
JATC (Joint Apprenticeship Training Committee)
Committee Member
RMGA (Rocky Mountain Gas Association)
Board Member
Construction Service Commission Commissioner
Commission task with rule making authority for contractors.
Uniform Building Code Commission Education Advisory Committee
Committee that reviews code education classes and disburses state funding for them.
Regular Attendance to Plumbing & Electrical Boards
Attended as an education representative monthly.