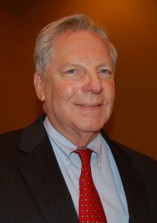 RONALD AGULNICK
GENERAL OVERVIEW
Part I. Personal Profile
Name: Ronald M. Agulnick, Esquire
Part II. Educational Profile
| | | |
| --- | --- | --- |
| | 1954 | B.S. in Economics, Wharton School of Finance and Commerce, University of Pennsylvania |
| | 1960 | J.D. Temple University School of Law (Managing Editor, Temple Law Quarterly, Dean's List) |
| | 1982 | M.S. Transportation Engineering, Villanova University College of Civil and Environmental Engineering (Tau Beta Phi Honorary Engineering Fraternity) |
Part III. Professional Profile
US Courts: U.S. Supreme Court, U.S. Court of Appeals, 3rd Circuit, U.S. District Court for the Eastern District of Pennsylvania;
State Courts: Pennsylvania Supreme Court, Superior Court, Commonwealth Court and various County Courts
Adjunct Full Professor at Villanova University, where I teach Forensic Engineering in the College of Civil and Environmental Engineering and Zoning and Land Use Law at Villanova Law School
Martindale B Hubble Rating: Av
Part IV. Fields of Practice

Since 1971 I have limited my practice to land use and related fields. From the governmental side, I have written zoning and land use ordinances, assisted in the development of comprehensive plans, represented municipalities and their planning commissions in the processing of applications for zoning and land development approvals and advocating the municipal position before administrative boards and before trial and appellate courts. On the landowner's and developer's side, I have represented clients in the identification and acquisition of land, the processing of applications and permits before various municipalities and local agencies, various federal, state, county and local administrative boards and before trial and appellate courts. On the adjudicatory side, I have represented various zoning hearing boards and other adjudicatory bodies and have served as private arbitrator and mediator in land use and construction cases. On legislative issues, I have assisted in the drafting of various land use statutes such as Pennsylvania's Municipalities Planning Code (the State's Land Use enabling act) Impact Fee Authorization and Limitation, Regulation of Development in Geologically Sensitive Areas, Data Quality legislation and other environmental and land use regulation.

Part V. Professional Organizations and Associations

American College of Real Estate Lawyers (ACREL): This is a national by invitation only organization of approximately 900 of the most prominent real property lawyers in the United States. I am a member of the Land Use and Environmental Committee and served as vice chairman of that Committee. I have also served on the Meetings Committee, lectured at the general sessions and published articles in the various publications of the College.

Legal Action Network for Development Strategies (LANDS): This is a national by invitation only organization of approximately 250 of the more prominent land use litigation attorneys in the United States. LANDS engages in numerous important activities in the land use and regulatory fields including (i) holding of annual seminars for land use lawyers where members are trained in the most advanced land use litigation techniques and cutting edge issues are developed and discussed; (ii) we maintain a forwarding network for the handling of land use litigation; (iii) our members are frequent publishers of articles in leading national journals dealing with critical issues in the land use, environmental, construction and regulatory fields; (iv) we maintain a brief bank on major construction, land use and environmental matters for use of our members. I serve on the LANDS Steering Committee.

National Association of Home Builders (NAHB) Legal Action Committee and its Litigation Oversight Subcommittee. NAHB maintains a committee charged with evaluation of applications for assistance and planning of strategy for prosecution of litigation of importance to the home building industry. The Committee has a budget of approximately $200 to $300 thousand dollars per year which it expends in grants to support such litigation. In addition, the Committee oversees the Legal Department with its staff of approximately 10 full time lawyers. Further the Committee has a Litigation Oversight Subcommittee which actually actively litigates matters of major concern to the industry and prepares and files amicus briefs in cases where we do not actually intervene. I have served on both the Legal Action Committee and the Litigation Oversight Subcommittee for over 20 years and continue to serve on both the Committee and the Subcommittee.

Task Forces of the Joint State Government Commission of the Pennsylvania Legislature. From time to time by joint resolution of the House and Senate of Pennsylvania, the legislature creates joint task forces to study existing laws and propose needed legislation to address various problems. I serve or have served on four such task forces: (i) a task force charged with the review, recommendation of needed revisions and codification of the real property laws of Pennsylvania, (ii) a task force charged with an investigation of the land slide in Killbuck Township and drafting required legislation to regulate development in critical soils and rock formations, (iii) a task force charged with the rewriting of the Municipalities Planning Code of Pennsylvania and (iv) a task force to develop required amendments to the Municipalities Planning Code to address developments of regional impact. I am frequently consulted by the members of the Joint Local Government Commission and by members of the legislature on matters related to local government and land use regulation and frequently opine on proposed legislation dealing with those matters.

National Registry of Who's Who. I am listed in the national registry.

Pennsylvania Super Lawyers. I have been selected by Philadelphia Magazine and Law and Politics Magazine as one of Pennsylvania's Super Lawyers.

Solicitors Association of the Pennsylvania State Association of Township Supervisors (PSATS). I am active with the Pennsylvania State Association of Township Supervisors and help in the annual meeting of the Solicitors Association. The Solicitors Association presents an annual seminar, at which I have been a frequent lecturer, for Township Solicitors each year at the annual PSATS convention. I have also been consulted by the State Association Solicitor on land use matters concerning Township government.

In addition to my work on the Faculties of Villanova University, I have been a frequent lecturer for the Pennsylvania Bar Institute, Weidner University Law School, Pennsylvania Bar Association Municipal Law Section and Real Property Section, the American and Pennsylvania Planning Association and other trade and professional organizations and have testified as an expert witness on land use and local government matters in the Pennsylvania Courts and before administrative agencies and legislative committees of the Pa House and Senate.

Part VI. References:

References will be furnished upon request.