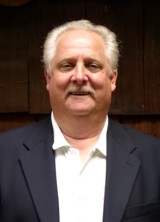 GENERAL OVERVIEW
Rich Manning has been in the construction industry since 1993, first as a home inspector and currently as a building performance contractor.
As a home inspector he had performed over 3000 residential home inspections and also performs commercial building inspections. In 1996 he co-founded the Metropolitan Association of Home Inspectors, which is a chapter of the National Association of Home inspectors (NAHI), and was the first president. In 1999 Rich joined the American Association of Home Inspectors (ASHI) and was elected president of the local chapter in 2005-2006.
Rich has also been an instructor at the Board of Continuing Educational Services (BOCES) setting up a course to train home inspectors. In 2005 he was asked to develop the curriculum for the New York State Licensing law requirement for the 140 hour course to train home inspectors.
As a home inspector Rich has sat on the advisory board for World Inspection Network, a national home inspection company of which he was affiliated with.
In 2003 Rich went through training and was certified to become a New York Code Enforcement Officer. The training was mandated when New York adopted the International Code Council codes.
In 2006 Rich sold his Home inspection business and after extensive training became a Building Performance Contractor. He was certified by the Building Performance Institute in Shell and Heating. He started his new company which performs energy assessments and installs insulation and air sealing measures. Part of these assessments requires combustion safety measures and blower door testing, as well as infrared scanning, which he was trained and certified. These measures are used to meet Energy Star measures.
Rich is also a H.E.R.S. rater inspecting new construction to meet Energy Star standards, that entails testing and evaluation all aspects of new home construction, such as plans reviewing and providing recommendation on how to pass the Energy Star requirements.
Rich has also been trained by Zerodraft and is an accredited contractor to perform energy audits on commercial building as they pertain to the building envelope and develops a work scope and then performs the work. Several projects were the Waterbury Hospital in Waterbury Conn., the Dobbs Ferry school district, and the YMCA in White Plains, NY.
Rich is also a member of the United States Green Building Council (USGBC) and sits on the education committee of the local chapter and is working towards his LEED AP certification.
Rich has also been performing arbitrations for about 10 years in the construction industry with CAS and NCDS. He has also been called as an expert witness in home inspection cases and in the construction industry. He also performs moisture evaluations on buildings, working with environmental companies to provide ways for remediation.