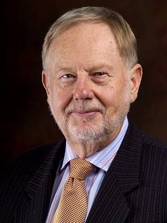 GENERAL OVERVIEW
Nevada Supreme Court settlement judge. Member of the core committee for that program. Primarily engaged in construction, real property, administrative, and public utilities law matters. 25% of practice is in construction law, primarily representing associations and owners; developers; public agencies; and some general, sub, and specialty contractors and lenders involved in public and private commercial, institutional, and residential projects, ranging in value from $1 million to $30 million. Represents Southern Nevada Home Builders Association and Nevada Homebuilders Association in matters related to legal issues of legislation, UCIOA, and construction liens. Represents numerous clients in healthcare reimbursement matters and medical insurance coverage, common area development, and homeowner association problems. Chairman of the State of Nevada Public Works Board.
EXPERIENCE AS A MEDIATOR
Served as a mediator in 65 appellate cases for the Nevada Supreme Court Settlement Judge program. Specializing in construction and complex commercial disputes. Some of the cases have involved millions of dollars.

Similarly have handled 40-50 mediations in addition to the above in health care and construction, commercial construction, real estate development and environmental issues (asbestos removal, excavation, shopping center and restaurant cases) generally in the low to $20 million dollar range, generally between owners and generals (25-30); and between generals and subcontractors (approximately 20), some involving purchaser and developer.

Handled numerous insurance coverage and reimbursement cases, primarily in the health care field. Cases ranged from $100,000 to $20 million dollars, involving typically insurance companies and medium to large facilities, with a few involving individuals. Additional health care cases covered covenant not-to-compete and related employment issues.
REPRESENTATIVE ISSUES HANDLED AS A MEDIATOR
Delay damages, construction defects, design errors, bid standards, change orders, owner interference, and fraud have been the most common in construction cases. Health care cases have included: coverage issues and failure to manage or review competently as well as favored nation clauses, etc. Commercials disputes have involved control of public corporation, related court issues and ownership of $5 million dollars of stock.
MULTI PARTY MEDIATION EXPERIENCE
Experienced in construction cases with as many as 10 subs, owners, general and design professionals. Health care with three insurers and two third party administrators and a facility. Multiple cases with multi party issues.
Years of Practice as a Mediator 20
Total Number of Cases Mediated 101
Mediation Experience as an Advocate or Party Has been involved in several large construction disputes as Chairman of the Nevada State Public Works Board. Involved in dozens of mediations as a practitioner.
Mediation Philosophy I view the process as belonging to the parties and try to do a design in concert with counsel for the specific mediation. Normally do not evaluate unless asked and only towards the end of the case. I will not do so unless I am fairly confident of my opinion. I am not oriented towards settlement at all costs. Mediation has many purposes.
Mediation References Connie Akridge, cakridge@jonesvargas.com, (702) 862-2918; James J. Pisanelli, jpisanelli@shrecklaw.com, (702) 382-2101.
ALTERNATIVE DISPUTE RESOLUTION TRAINING
ACR Advanced Commercial Mediation Institute, 2007; Nevada Supreme Court, Round Table Settlement, 2006; AAA Arbitration Awards: Safeguarding, Deciding & Writing Awards (ACE001), 2006; Faculty, AAA Chairing an Arbitration Panel: Managing Procedures, Process & Dynamics (ACE005), 2005; State Bar of Nevada, Advanced Appellate Mediation (2-days), 2005; Harvard PIL Mediation Training (40-hours), 2005; Attended AAA Neutrals Conference, 2003; AAA Construction Industry Arbitrator II Training: Advanced Case Management Issues, 2002; AAA Arbitrator Update, 2001; Faculty, Nevada Bar ADR Bi-annual Training since 1999; Attended AAA LCCP Retreat and Panel Chair Workshop, 1999; AAA Commercial Arbitrator Training, 1999; National Trial Lawyers Association, Trial De Novo Seminar, 1999; Nevada Supreme Court, Settlement Conference - Ethics, 1999; AAA Commercial Arbitration Seminiar, 1999; State Bar of Nevada, New Nevada Supreme Court, 1998; State Bar of Nevada, Appellate Mediation, 1998; State Bar of Nevada, Ethical Pitfalls in Arbitration and Mediation, 1998; State Bar of Nevada, Nevada Arbitration Training, 1997; AAA Construction Mediator Training, San Francisco, 1997; AAA Construction Arbitrator Training Workshop, 1996; Consumer Attorneys Comparative Construction Defect Law, 1996; AAA Insurance Mediation Training, 1996; AAA, Insurance Mediation Training; various other ADR training.
Professional Licenses Admitted to the Bar: Nebraska, 1963; Nevada, 1964; U.S. District Court, District of Nebraska, 1963; U.S. Court of Appeals, Seventh Circuit (1963) and Ninth Circuit (1964); U.S. Supreme Court, 1964; U.S. Tax court, 1967.
Professional Associations Association for Conflict Resolution; Southern Nevada Home Builders Association; American Academy of Medical Administrators; Nevada Trial Lawyers Association; Clark County Bar Association; Nevada Bar Association (Southern Nevada Disciplinary Committee; Northern Nevada Disciplinary Committee; Judicial Liaison Committee, Co-chair; Legislative Liaison Committee, Chair); American Health Lawyers Association; Nevada Supreme Court Core Committee for Settlement Judges; Eighth Judicial District Court Ad Hoc Committee on Implementing ADR in Large Cases; Nevada State Public Works Board (Chairman).
Education University of Nebraska at Lincoln (BS, with honors-1963; JD, cum laude-1963).
Awards and Honors Has received numerous awards for civic and charitable activities and several commendations from the Nevada Supreme Court for efforts as Supreme Court settlement judge.
Publications and Speaking Engagements Co-author, "The Supreme Court Settlement Conference," COMMUNIQUE, May 2005; co-author of article on construction defect law, COMMUNIQUE, May 1997; "An Equal Protection Analysis of Medical Malpractice Discovery Caps," INTER ALIA, JOURNAL OF THE STATE BAR OF NEVADA, May/June 1986; other articles on medical economics; authored major revisions to the Nevada Mortgage Company Act, the Nevada Timeshare Act, UCIOA, and Residential Construction Liability Act; Numerous lectures on dispute resolution for the Nevada Bar and in Settlement Judge Roundtable discussions.

Member of the American Arbitration Association Large Complex Case, Commercial, and Construction Panels, hearing insurance and construction disputes. Experienced with complex, multi-party cases, asbestos claims, multimillion-dollar class action suits, fraud, and construction defect cases. Experienced in the arbitration and mediation of labor disputes including discharge and interest disputes, breach of contract matters, cost overrun disputes, healthcare-related matters, and insurance provision interpretation. Member of the Nevada Court Annexed Arbitration Program.

I have been involved as an arbitrator or party in arbitration since 1969 in cases numbering in the hundreds.