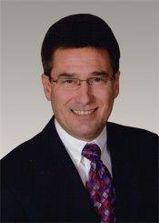 PHILIP J. DABNEY
GENERAL OVERVIEW
PROFESSIONAL Holland & Hart LLP, Partner
9555 Hillwood Drive, 2nd Floor
Las Vegas, Nevada 89134
Areas of Practice: Construction, Arbitration, Mediation, Civil Litigation, Administrative Law,
Real Estate, Communications Law, Personal Injury
Dates of Employment: September 2006 to Present
EXPERIENCE
Areas of Practice: Construction, Arbitration, Mediation, Civil Litigation, Administrative Law,

Real Estate, Communications Law, Personal Injury

Dates of Employment: September 2006 to Present
The Law Offices of Philip J. Dabney
701 North Green Valley Parkway

Henderson, Nevada 89074

Areas of Practice: Construction, Arbitration, Mediation, Civil Litigation, Administrative Law,

Real Estate, Personal Injury

Dates of Employment: January 2006 to August 2006
Haney, Woloson & Mullins, Partner
1117 South Rancho Drive

Las Vegas, Nevada 89102

Areas of Practice: Construction, Arbitration, Mediation, Civil Litigation, Administrative Law,

Real Estate, Communications Law, Personal Injury

Dates of Employment: February 1992 to December 2005
Marquis, Haney & Aurbach, Associate Attorney
228 South Fourth Street

Las Vegas, Nevada 89101

Areas of Practice: Construction, Civil Litigation, Administrative Law,

Real Estate, Communications Law, Personal Injury

Dates of Employment: August 1988 to February 1992
Honorable Earle W. White, Jr., Chief Judge, Eighth Judicial Court, Law Clerk
200 South Third Street

Las Vegas, Nevada 89101

Duties: Researched and briefed all pending motions and trial issues, assisted in preparing legal

seminar materials and speeches

Dates of Employment: July 1987 to August 1988
Law Offices of Peter F. Ferracuti, P.C., Associate Attorney
110 East Main Street

Ottawa, Illinois 61350

Areas of Practice: Personal Injury, Workers' Compensation, General Litigation

Dates of Employment: August 1986 to June 1987
EDUCATIONAL Northern Illinois University College of Law
HISTORY DeKalb, Illinois 60115
Graduated: May 1986
Northern Illinois University
DeKalb, Illinois 60115

Graduated: August 1983

Bachelor of Science in Journalism
PHILIP J. DABNEY

Attorney at Law

MEMBERSHIPS American Bar Association American Arbitration Association Panelist

Nevada State Bar Association Nevada State Bar Arbitration Panelist

Clark County Bar Association New Mexico Supreme Court ADR Commission

Nevada Mediation Group New Mexico Mediation Association

LICENSED

Licensed to practice law in New Mexico, Colorado and Nevada

ALTERNATIVE DISPUTE RESOLUTION TRAINING
Various Court Arbitration Training Seminars;

American Arbitration Association; Clark County District Court 1994;

Peter Maida Mediation Training Program 1997;

Straus Institute for Dispute Resolution at Pepperdine University – A Systematic Approach to Mediation Strategies 2012;

ABA 12th Annual Advanced Mediation and Advocacy Skills 2014.
LEGAL EXPERIENCE
1. Commercial construction pay disputes, including change orders, directives, scope disputes, Mechanic's Lien and bond

issues, and contract interpretation;

2. Construction claims and bid disputes, including delay, disruption, acceleration and productivity claims and bid protests;

3. Construction defect disputes, including small and large complex residential and commercial disputes;

4. Real estate disputes, including realtor commission disputes and purchase and sale disputes;

5. Professional athlete disputes, including contract disputes and agent disputes;

6. General commercial disputes, including partnership and shareholder disputes and various collection actions; and

7. Personal injury disputes, including vehicle accidents, products liability, medical malpractice and premises liability.
PRESENT APPOINTMENTS
District Court Pro Tempore Judge, Short Jury Trial Program

District Court Arbitrator for Mandatory Arbitration Program

Justice Court Pro Tempore Judge

Arbitrator, American Arbitration Association, Commercial and Construction Industry Panels

Justice Court Small Claims Referee

Arbitrator, Nevada State Bar Fee Dispute Committee

Private Mediator and Arbitrator
RECOGNITIONS
Martindale-Hubbell AV-Rated Preeminent Attorney – 1990's to present

Best Lawyers in America-Construction Law – 2012-2015

Chambers USA: America's Leading Lawyer for Business, Construction Litigation – 2008
PUBLISHED
Clark County Bar Association Communiqué: "When Should You Recommend Arbitration to Your Clients," May 2012
Nevada Lawyer: "Arbitration – Advocacy Skills & Tactics," January 2012
Hudson v. Palmer: "Closing the Iron Curtain on Fourth Amendment Protection in Prison Cells"
Mechanics Lien Law of Nevada published in 1994 by Lorman Education Services
Various training materials related to construction and mechanics lien law