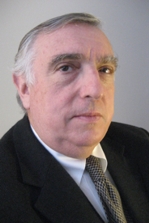 GENERAL OVERVIEW
Peter Gorer is based in the Boston area and is a licensed architect in the Commonwealth of Massachusetts and the United Kingdom. He has over thirty years' of professional experience, working for architectural design practices and more recently, with an owner's representative project management firm.

Educated in England, Peter's architectural project experience includes a wide variety of building types in many different countries, including affordable housing in the United Kingdom, museum restoration in France, very large, high-rise public housing estates and institutional construction projects in Hong Kong, high-end commercial/ residential mixed use development in China, as well as healthcare, higher education and bio-medical research projects in the United States.

Peter's architectural specialty is in project management, extending from early stage site selection, master planning and programming, through the design, contract document preparation and permit approvals processes, contractor procurement processes and throughout construction to project close-out.

In this capacity, he has extensive experience with Owner-Architect and Owner-Contractor agreements, and he has hands-on knowledge of actions needed to avoid design errors and omissions, maintain schedule, identify and make good defective construction, and resolve architect-contractor problems that occur during construction. He has also assisted the Owner in the development of construction budgets and project schedules, reviewing cost estimates and bids, and provided advice to decision-makers on the merits of change orders, delay claims and associated damages.

In his role as an owner's representative, Peter built on his architectural expertise to assist Owners in their decision-making and project management. Working in a team that included cost estimators and construction management experts, Peter focused primarily on the project planning, budget development and validation, and design stages of projects, Activities included requests for qualifications or proposal preparations, coordination of bid and contract documentation, and the preparation of bid reports facilitating final selection.

Peter has also assisted attorneys and others in analyzing project documentation and he has provided expert witness testimony on construction liability matters.

Peter formed his own company in 2005 concentrating on providing Green Building advisory services to clients in the United States and Hong Kong.
EDUCATION AND TRAINING
Architectural Education

Royal Institute of British Architects (RIBA) Part 1 Examination. Thames Polytechnic, London, UK. 1971.
RIBA Part 2 Examination. Architectural Association School of Architecture, London UK. 1974.
RIBA Part 3, Professional Practice Examination. Polytechnic of Central London UK. 1978.
Continuing Education in architectural practice, ADR and green building. Ongoing.

ADR Training

Chartered Institute of Arbitrators Workshops, Hong Kong, 1982 – 1984.
Dispute Resolution Board Foundation Northeast Regional Conference and Training Workshop. 2008.
Trained Mediator – Completed forty hours of mediation training in accordance with M.G.L. ch.233 § 23C with Mediation Works Incorporated (MWI), Boston, MA. Since then, has observed and co-mediated cases with MWI in the District and Municipal Court Departments of the Massachusetts Trial Court System.
LICENSES AND ACCREDITATIONS
Registered Architect in the United Kingdom Registration (No. 045806). 1979.
National Council of Architectural Registration Boards (USA) (Certification No. 39,062). 1990.
Registered Architect in Massachusetts (No. 8528). 1991.
US Green Building Council LEED Accredited Professional. 2002.
Completed requirements to serve as a mediator in Massachusetts in accordance with MGL Chapter 233, § 23C. 2009.
PROFESSIONAL ASSOCIATIONS
American Institute of Architects (AIA)
Royal Institute of British Architects (RIBA)
Boston Society of Architects (BSA)
Chartered Institute of Arbitrators, London UK (Member)
US Green Building Council, Massachusetts Chapter (Founding Leadership Council Member)
American Society of Heating, Ventilating and Air-Conditioning Engineers (ASHRAE)
Society of College and University Planners (SCUP)
Northeast Sustainable Energy Association (NESEA)
PUBLICATIONS
Building Commissioning – An Architect's Perspective for the Asia Pacific Conference on Building Commissioning, Hong Kong, 2008.
'Green' House or Greenhouse? Climate Change and the Building Stock of Hong Kong and Macau – with Andrew Lawson and Christine Loh, (Civic Exchange). 2008.
Public/ Private Collaboration in Support of Biotechnology Development: The Massachusetts Biotechnology Research Park, Worcester, MA – A Case Study for the Massachusetts Centers of Excellence Corporation, Commonwealth of Massachusetts, 1991.
Challenges for the Offshore AIA Chapters – AIArchitect, 1998.
Sha Tau Kok Redevelopment – A Case Study (Privately published), Hong Kong, 1992.
PRESENTATIONS
Peter Gorer has given presentations on environmental performance topics including at GreenBuild Asia; Hong Kong University of Science and Technology; AIA Hong Kong; Asia Pacific Conference on Building Commissioning; Pacific Crossings – (AIA Committee on Design and AIA Hong Kong Joint Conference); American Chamber of Commerce, Hong Kong; and the Society of College & University Planners National Convention, Chicago.
COMMUNITY SERVICE AND INTERESTS
Peter Gorer mediates cases with MWI in the District and Municipal Court Departments of the Massachusetts Trial Court System.

He is also actively involved on the formation committee aimed to create the US Green Building Council – Massachusetts Chapter, and was recently a committee member of the Massachusetts Sustainable Design Roundtable charged with developing "Leading by Example: An Action Plan for Green Buildings in Massachusetts State Construction Projects".

Peter was also a participant in drafting the Chapter formation documents required to create AIA Hong Kong, an overseas Chapter of the American Institute of Architects.

Other activities included being a volunteer group leader grading historic buildings for the Antiquities and Monuments Office, a Hong Kong government agency; as well as serving as a docent at the High Museum of Art, Atlanta, GA.

Peter is especially interested in people and places; how they can express their interests; identify and evaluate options and negotiate creative solutions, particularly within the context of the built environment.