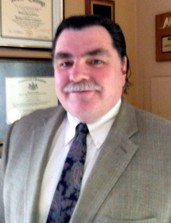 MICHAEL V COLAIZZO
GENERAL OVERVIEW
Principal, Mitco Corporation and Chrimi Corporation (1988 to Present) Philadelphia, PA

Development and general contracting companies, based in the Delaware Valley;

Extensive experience in acquisition, sales, and financing; Private and non-profit

residential work; Provided consulting services to national housing non-profit entities.

Manage low-income housing tax credit units and submission of compliance reports to

PA Housing Finance Agency.
Controller, Hilton Hotel of Philadelphia(1985-1988) Philadelphia, PA

Handled financial operations before and after sale of hotel complex and operating company; Directly responsible for all departments.

Senior Accountant, Laventhol and Horwath, CPA (1983-1984) Philadelphia, PA

Managed, planned and supervised audit, accounting and tax planning engagements for manufacturing, real estate and service industries.
Controller, Sameric Corporation (1981-1983), Philadelphia, PA
Movie theatre company (140 Screens). Directly responsibility for implementation of computer system; Preparation of financials, budgets and oversight of multi-million dollar expansion program.
Army Audit, U. S. Department of Defense (1980-1981) Philadelphia, PA
Performed operational audits in the Mid-Atlantic region on military programs and operations, including Rapid Deployment Forces.
Senior Accountant, Morris J. Cohen & Company, CPA (1978-1980) Philadelphia, PA
Managed and planned audits and tax return engagements of largest clients in service, manufacturing, and real estate industries.
EDUCATION
Bachelor Degree of Science in Commerce, Major in Accounting, Rider University
BRIEF SUMMARY OF ASSOCIATIONS AND ACCOMPLISHMENTS
President and Life Director, Building Industry Association of Philadelphia, 1995-1997

Life Director, Pennsylvania Builders Association 1993-Present

Senior Life Director, National Association of Home Builders, NAHB 1993-Present

Member of NAHB Construction, Codes and Standards Committee, 2007-09

Member of NAHB Construction Safety & Health Committee, 2003-09

Member of Homeowner Task Force formed by Secretary of HUD

Member of Mayor John Street 2000 Transition Committee on Information Technology

Co-Chair of Home Remodelers Show Committee, Philadelphia 1999

Moderator-National Homeownership Summit, Washington, D.C. June, 1996

NAHB's City Housing Task Force, Washington, D.C. May 1997 to April, 1999

NAHB's Affordable Housing Task Force, Washington, D.C. - 1999