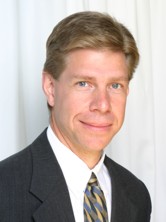 GENERAL OVERVIEW
Michael Nelson is a progressive entrepreneur and executive leader with a track record of successful business and real estate transactions. Nelson has extensive experience in residential & commercial construction, land development and construction claims as a licensed attorney, as well as a licensed builder and licensed real estate broker. Nelson is also a formally trained and state court qualified Mediator.

Mr. Nelson is also a LEED Accredited Professional (LEED AP) by the U.S. Green Building Council, which distinguishes him as a building professional with a demonstrated and thorough understanding of green building practices and principles. He is among very few attorneys in the United States to earn the LEED AP credential.

Nelsonís credentials, experience and personable communication skills, uniquely qualifies him to promote and facilitate resolutions in the construction industry.
EDUCATION
Michael Nelson earned his Bachelor of Arts (BA) in Business Administration from Michigan State University. He earned a Masters of Business Administration (MBA) from the University Of Detroit Graduate School Of Business. He also earned his Juris Doctor (JD) from the University Of Detroit School Of Law. Mr. Nelson selected The University Of Detroit for his graduate and post-graduate education based on certain of the private Jesuit institutionís philosophies on ethics, academics and professional responsibility.

Nelson completed the Institute of Continuing Legal Educationís General Civil Mediator training which also qualifies him to be appointed as a Mediator by Michigan State Courts. He also completed a mediation internship with the Oakland County Mediation Services through which he successfully mediated several pending court cases.

Nelson also regularly participates in continuing legal education classes in real estate and construction topics. He is a presenter for continuing legal education on the topic of green building.

Nelsonís business acumen coupled with his extensive business and legal education help to successfully resolve business disputes.
PROFESSIONAL EXPERIENCE
For over 15 years as a practicing attorney, Nelson has advised corporate clients on all aspects of commercial and residential real estate and has represented investors, owners and contractors in land use planning, development and construction. He has also represented client companies in projects from planning through occupancy.

In 1999, Michael Nelson founded Legal Counsel, P.C. a Michigan based commercial law firm. Among other things, Legal Counsel, P.C. works with clients in the construction industry in negotiating and drafting contract documents as well as in resolving disputes arising from the construction process. Nelson's practice also emphasizes early and late stage mediation of business and construction conflicts, including disputes in green projects.

As a licensed builder and LEED AP, Nelson advises commercial developers and property owners on the costs and benefits of sustainable building design and sustainable construction management practices. He advises contractors, owners and investors on financial matters pertaining to green building. He is also a frequent speaker on green building topics, including LEED.

As a licensed real estate broker, Nelson has provided real estate planning, analysis, marketing and development services for contractor clients. He has also negotiated and facilitated complex real estate agreements for real estate development opportunities.

Prior to founding Legal Counsel, P.C., Nelson served as General Counsel to one of the Midwestís largest privately held industrial & environmental services company and he represented the company in a sale of the company to a regional competitor. Prior to serving as General Counsel, Nelson served as In-House Counsel to one of the largest privately held solid & hazardous waste treatment and disposal companies in the United States. As In-House Counsel, he advised his corporate clients on real estate, environmental and regulatory matters, including compliance, permitting and facility siting. As General Counsel and In-House Counsel, he managed outside litigation and represented the client companies in both formal and informal alternative dispute resolutions.

His legal expertise together with the subject matter expertise in real estate & construction is a key advantage to clients in successfully identifying and orchestrating resolutions to various construction related conflicts.
PROFESSIONAL AFFILIATIONS
Michael is a member of the Michigan Bar Association and of the Alternative Dispute Resolution Section of the Bar. He is a past member of the Environmental Law Section. He is active in his community and is a member of the Milford Rotary Club. He is also active in his local United Methodist Church where he served as the Chairman of the Board of Trustees through a $3,000,000 renovation, and is currently Chairman of the Administrative Council. Recently (2007) Nelson also served on the State of Michigan 21st Century Energy Plan Advisory Committee which assisted in formulating the stateís energy and renewable energy policies.