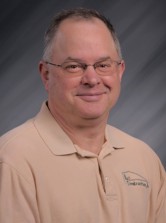 MICHAEL BELL
GENERAL OVERVIEW
Michael Bell has been involved in Residential Custom Home Building and Remodeling in NW Indiana for over 36 years. He is known for quality craftsmanship and is deeply involved in the local, state and national homebuilders associations. Michael brings his experience in management and fairness to CDRS.

Michael Bell founded Bell Construction Inc. in 1981 after serving in the US Navy Seabees and then learning the home building business from his uncle and grandfather.
He specializes in custom homes and remodeling projects. He has also built homes for the clients wishing to downsize and takes a proactive approach to suggesting provisions for future needs in the retirement years.

Michael Bell has been an active member of the building community holding leadership positions at the local level as well as state and national level. He is currently serving on the NAHB Executive Board.

Michael and his wife, Sandy, are long-time residents of the Westville, Indiana area and have two sons, Luke and Chandler.
PROFESSIONAL MEMBERSHIPS AND ASSOCIATIONS
Current
Indiana State Representative on NAHB Executive Board
Professional Designation Committee Chairman – Indiana Builders Association
Vice President of Indiana Builders Charitable Foundation Board – Indiana Builders Association
IBA/OSHA Safety Committee Chairman – Indiana Builders Association
Currently serves on Purdue North-Central Industrial Engineering Advisory Committee
Scholarship Chairman – Westville Alumni Association

Member of Country Side Church
Coaches and Umpires Youth Baseball

PROJECTS

Builds new homes from starter homes to million dollar homes plus remodeling from small jobs to whole house.

Michael holds NAHB designations in:
Graduate Master Builder
Certified Graduate Builder
Graduate Remodeler
Certified Aging in Place Specialist
Certified Green Professional
Certified Lead Paint Renovator