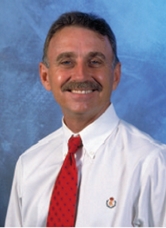 GENERAL OVERVIEW
Mr. Webb has recently retired from Kitchell Contractors as an executive in charge of their Arizona Division. During his 30+ years of construction he has been a Project Engineer, Director of Scheduling, Project Manager, Project Director and Division Manager for one of the largest Construction Managers / General Contractors in the southwest. Mr. Webb provides true "hands on" experience, from a "builders" perspective in all aspects of construction. His wide variety of construction projects includes resorts, office buildings, neighborhood retail centers, regional malls, schools, student housing, golf clubhouses, country club facilities, light industrial buildings, hospitals and public facilities. Being responsible for over $100M per year in construction management, his background has included dispute resolution with subcontractors, owners, architects and engineers resolving delay claims, cost issues, contract claims, bond claims, construction defects and other construction disputes. Mr. Webb also has experience as an AAA arbitrator as sole arbitrator and panel arbitrator on large complex claims.
WORK HISTORY
Arizona Division Manager, Kitchell Contractors, 1981-2008: Project Engineer, Arizona Public Service, 1978-81: Project Engineer, Cyprus Specialty Steel, 1976-78; Construction Engineer, Chicago Bridge & Iron, 1974-76
EXPERIENCE
Has over 30 years experience in the construction industry, with work experience varying from entry-level engineer to Director of Scheduling to Arizona Division Manager responsible for $100 million in annual sales and volume. Throughout career has managed projects in California, Nevada, New Mexico and Arizona. He has been accountable and responsible for all business aspects of construction including marketing, conflict resolution, design phase services and construction execution. Primary types of construction projects include hospitals, light industrial, office, retail, regional malls, hotels, clubhouses, campus housing and museums with projects ranging in value from $5M to $120M.
Alternative Dispute Resolution Training
AAA Construction Arbitrator II: Advanced Case Management Issues 2006: AAA Arbitrator I Training-Fundamentals of the Arbitration Process, 2004. CDRS Theory, Practice and Rules of Arbitration, 2008. CDRS Theory, Practice and Rules of Dispute Review Board, 2008.
EDUCATION
B.S. degree in Civil Engineering, University of Colorado, 1974
Quality Improvement Process
Leadership Development Forum, Arizona Building Alliance, 1998
FMI Leadership Institute, 2001

American Society for Civil Engineers – Member

Project list:
Student housing, Tempe, AZ: $115 M; 800,000 SF student housing project with 1700 beds at Arizona State University. Six (6) masonry & precast buildings range from seven story to four story buildings; one (1) structural steel cafeteria building.

Student housing, AZ: $120 M; 1,000,000 SF student housing projects with 1866 beds at Arizona State University. Nine (9) four story wood frame residential apartment buildings; two (2) seven story CIP residential buildings; one (1) two story structural steel community center; one (1) five level precast parking structure with 1800 parking spaces; swimming pool /spa with outdoor barbeque area.

Performing Arts Theater, Phoenix, AZ: $1.8 M; 4,000 SF addition to the scene shop; 3,600 SF new black box theaters; 6,000 SF renovations of the little theater and rehearsal rooms.

Luxury hotel, Scottsdale, AZ: $22M: 192 room renovation of existing hotel. Addition of 3 levels of condominiums above existing hotel.

Art Museum, Phoenix, AZ: $13.5 M; 8,000 SF addition of a new entry canopy; 5,500 SF addition to the lobby; 1,000 SF remodel enlarging the store; 28,650 SF addition the gallery wing.

Research & Development Facility, Flagstaff, AZ: $17 M; 469,000 SF office and laboratory, achieved LEED Platinum certification from the U.S. Green Building Council

Student housing, AZ: $5.9 M; 65,341 SF, 265-bed of student housing development including 3-story housing units & a 2-story community center which includes a full kitchen and a study room.

Labor union training facility, Phoenix, AZ: $9.8 M; 80,000 SF of office space and 60,000 SF of training facilities

Luxury hotel and spa, Paradise Valley, AZ: $13.5 M; 10,000 SF spa, 24 new villas, feature pool, renovation of 15,000 SF restaurant. Received the Valley Forward Crescordia Award for Environmental Excellence

Private Golf Clubhouse, Superstition Mountain, AZ: $10.3 M; 50,000 SF high-end country club, golf pro shop and cart barn.

Private Country Club, Paradise Valley, AZ: $20 M; New 50,000 SF high-end clubhouse and demolition of existing clubhouse.

Waterpark, Phoenix, AZ: $10 M; 10,000 SF zero entry pool, wave generators, lazy river ride, island.

Luxury hotel, Scottsdale, AZ: $88 M; 600-room, 5 Star Resort, with ballroom, conference centers, dining areas; 425,000 SF; 45,000 SF World Cup Tennis Stadium. Lender's rep services.

Botanical Garden, Phoenix, AZ: $10 M; 42,000 SF, 7 new buildings including high-end reception hall seating 350; gallery, gift shop, research building; lush landscaping and hardscape work.

Private high school, Phoenix, AZ: Phase I & II - Renovation of library to weight room; remodel of basement to 13,000 SF interactive information space for group learning, central plant upgrade, rework of existing water well; 3-story, 55,000 SF Fine Arts building.

Retail mall, Scottsdale, AZ: $58.5 M; 3-story retail expansion from main entrance; 2-story, 354,000 SF bridge across major street; 71st Street realignment; Nordstrom pad preparation; Arcadia Water facilities improvements and offsite street/utilities improvements; existing escalator relocation; East garage: 268,400 SF for 566 cars; Central garage: 316,620 SF for 877 cars; South garage: 554,783 SF for 1,411 cars.

Office Building, Phoenix, AZ: $6.4 M; 137,375 SF office building and 10-acre city park.

Office Building, Phoenix, AZ: $5.8 M; 125,000 SF offices and 6,000 SF retail.

Office Building, Phoenix, AZ: $18.3 M; 10-story, 250,000 SF corporate office and newsroom facility. Excellence in Concrete award.

Retail / Office Shopping Center; Phoenix, AZ: $12.9 M.
Phase I: 74,970 SF office; 19,500 SF retail; 30,150 SF restaurant; 30,000 SF market; 5,800 SF common space; 233-car, 70,000 SF parking garage.

Neighborhood Shopping Center, Phoenix, AZ: $4.4 M; 45,760 SF ABCO Desert Marketplace and 23,730 SF shops.

Neighborhood Shopping Center, Albuquerque, NM: 20-acre site development for retail center.

Retail Department Store, Las Vegas, NV: Phase I: 31,148 SF shell for future expansion and partial remodel of 50,000 SF of existing store.

Retail Department Store, Tucson, AZ: $.12 M. interior remodels to Park Mall and Tucson Mall stores.

Retail Department Store, Las Vegas, NV: $.15 M. interior remodel.

Hospital, Glendale, AZ: new 32,000 SF outpatient clinic for surgery suites, imaging, urology, rehab services, respiratory, physical therapy and oncology services including a linear accelerator; remodel 17,000 SF of emergency room, waiting area and entry way.

Hospital, Kingman, AZ: $9.5 M; add 49,000 SF, 3-story tower for 27 beds and ER addition; 38,000 remodel of 27 departments including 1 OR.

Medical Office Building, Peoria, AZ: 27,000 SF, 2-story, professional doctor's office building.

Palo Verde Nuclear Generating Station: Responsible for overseeing and reporting on construction activities of Unit 2 Nuclear Containment Building. Acted as owners representative working with Bechtel Construction as builder of nations largest nuclear generating station.

Steel subcontractor: Performed all duties for construction of plate steel water tanks, refinery tanks, and mining operations. Specialty steel subcontractor working in the western states in heavy industrial construction.

Industrial subcontractor: Construction and design on all plate structures including nuclear vessels, water tanks, refineries and industrial facilities. Worked in San Francisco, Los Angeles and Salt Lake City on various projects.