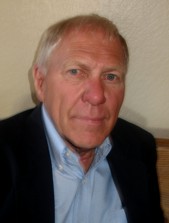 KEN MAAS
GENERAL OVERVIEW
Residential Construction Management, Site Development, Construction Loan Draw Inspection, and Construction Defect Resolution professional with particular expertise in the development and implementation of conflict resolution procedures and techniques, with residential construction. Broad based background includes on-site infrastructure co-ordination, development and management of warranty claim inspection procedures with residential construction orientation.
Defect Resolution Mediator/Arbitrator
Quality Assurance/ Inspector Advisor
Customer Care Advisor/ Trainer
STRUCSURE HOME WARRANTY L.L.C. 2009--Present
Evaluate and co-ordinate Construction Underwriting data for residential construction projects.
Evaluate and co-ordinate residential construction claim requests.
Complete site inspection reviews for new home building practice compliance.
ECO-DWELLING ENTERPRISES, INC 2000—Present
Advisor for Residential Construction Management practices and policy development.
Conduct construction loan draw inspections for financial institutions.
Review residential properties for FHA/HUD construction regulation compliance.
Evaluate residential site development criteria for real estate investors.
Conducted Quality Assurance customer home inspections for various building companies.
HABITAT FOR HUMANITY OF DENVER 2001--2002
Co-ordinate residential construction schedule for applicant 's home construction.
Co-ordinate residential construction permitting for construction projects.
Implement Habitat for Humanity objectives.
Facilitate construction projects with local Planning/Zoning jurisdictions.
Developed construction office management procedures and policies.
THE GENESEE COMPANY 1995--2000
Developed and implemented warranty/customer care policies.
Conducted Quality Assurance customer home inspections for TGC.
Implemented data soft ware program to "track" construction warranty item completion.
Mediated conflicts with customer base regarding product/installation defects.
2—10 HOME BUYERS WARRANTY, INC 1990—1995
Developed residential construction requirements for 2-10 HBW procedure/ policy.
Co-ordinated warranty informational/educational data for public distribution.
Reviewed residential construction Underwriting data per engineer reports.
Provided data to residential developers regarding conditional soil criteria.
Conducted company residential construction Underwriting procedural training evaluations.
OTHER PROFESSIONAL ACTIVITIES
I.C.B.O. Contractor Class B [Supervisory] License
FHA/HUD Inspector, #U275
Construction Defect Resolution Services L.L.C., Arbitration & Mediation

PROFESSIONAL AFFILIATIONS
Occupational Safety and Health Administration [OSHA]
Construction Safety Policy—Home Building Industry
County of Park, Colorado, Planning Commissioner [past]
City of Littleton, Colorado, Planning Commissioner [past]
Roxborough Park Water/Sanitation District, Board of Director [past]
County of Douglas, Colorado, Board of Adjustment [current]