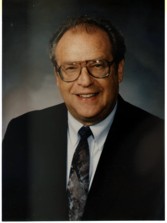 JOHN KUROWSKI
GENERAL OVERVIEW
John formed Kurowski Development Co. in the fall of 1976 with a mission to build custom homes that are more energy efficient and environmentally conscious. As founder and president of Kurowski Development Co., John has built a wide range of high-end custom homes, priced from $400,000 to well over $1 million. He has built custom homes throughout Colorado, including areas such as Breckenridge, Boulder, Castle Park Ranch, Castle Pines, Cherry Creek, Cherry Hills, Conifer, East Rim Estates, Evergreen, Lowry, Plum Creek, The Preserve, The Ranch, The Reserve, Roxborough Park, The Timbers at The Pinery and in Summit County.
John started designing and constructing the first Passive Solar Homes in Colorado in 1974. In 1982, he was selected by the Solar Energy Research Institute to design and build a home for the first Passive Solar Home Tour, the Home Builders Association Promotion Home, "Echonergy II," which more than 40,000 people toured. Kurowski incorporated both active and passive solar systems and state-of-the-art conservation technology in the EII Home.
The Echonergy II Home was a luxury solar home at The Ranch in Westminster. In 1982, it won the National Association of Home Builders Association Executive Achievement (AEA) Award in the category of "Public Relations, Consumer Affairs and Promotions to the Public" in the "large" chapter size category. The EII Home also won the "Best Custom Home" Award in early July 1983 in the annual Gold Nugget competition sponsored by the Pacific Coast Builders Conference and Builder Magazine.
He built the Echonergy II Home with many features that were considered revolutionary, even to this day. This was also the kick-off event for John's interest in promoting water efficiency in Landscape Design. Today, that effort is now commonly called "Xeriscape," which is an effort to encourage its water users to use plants, grasses and trees that are better suited for the Colorado climate and soil conditions.
In 1989, John started the effort to encourage the Industry and the Consumers to look at roof alternatives to replace shake shingle roofs, due to their fire combustible characteristics and their being highly susceptible to hail. The Insurance Industry supported his efforts. The Board of Directors of the Home Builders Association endorsed John's proposal in 1994. Today, we have safer, longer lasting roofs as a result of that achievement.
As the 1994 Home Builders Association of Metro Denver Parade of Homes Chairman, John led the first Parade in which homes were built "Green" and Energy Star® rated, with many of the builders using Xeriscape landscaping.
Kurowski introduced the concept of "green" building, now called "Built Green Colorado". He co-founded the Built Green Program of Colorado in 1997 and has continued to lead the way in promoting innovative and efficient building practices throughout the State of Colorado. As a founding member of Built Green Colorado, Kurowski builds homes that meet the stringent standards of the program: greater energy efficiency and reduced pollution, healthier indoor air, reduced water usage, preservation of natural resources, improved durability, and reduced maintenance.
John has served on industry-related boards and committees and is active with the Home Builders Association of Metropolitan Denver. Colorado's Governor Lamm appointed John to serve on the Solar Advisory Committee to the Colorado Office of Energy Conservation in 1983. He was also appointed by Governor Roy Romer to serve on the Natural Resources and Environmental Task Force for the State of Colorado.
In 1998, he served as the President of the Home Builders Association of Metropolitan Denver, serving as Secretary in 1995, Treasurer in 1996, and Vice-President in 1997. His term with the HBA of Metro Denver Board of Directors lasted from 1993 through 1999.
He also served as the Chairman of the Home Builders Association Energy Committee for five years and was the Chairman of the 2004 National Green Building Conference.
AWARDS
His achievements include:
2010 Energy Value Housing Award Silver Winner in the Cold Climate, Custom Category.
Two Energy Star Most Energy-Efficient Homes of the New Millennium 2001,
and one award also in 2002 and 2003
2000 Built Green Home Builder of the Year
2000 American Concrete Institute Award for Use of Insulated Concrete Forms
1998 Builder of the Year Award by the Colorado Association of Home Builders
1998 E-Star Energy Excellence Award
1998 Built Green Custom Builder of the Year Award
1997 Built Green Builder of the Year Award
1994 Metro Denver Home Builder of the Year
In April of 2008, John received a Special Recognition Award for his sustainability work from Bob Murphy, the mayor of the City of Lakewood.

In 2006, John was awarded the "HAP" (Home Builders and Associates in Partnership) Award, which recognizes builders who foster goodwill with their associates by treating them with trust, consideration, loyalty and respect, and is voted on by the subcontractors, suppliers, architects, lenders, and other associate members of the HBA.
In March of 2003, Kurowski was one of only nineteen building industry professionals nationwide to be named a winner in the second annual Marvin Windows and Doors Yellow Rose Regional Recognition program; recognized for making a significant contribution to his hometown communities.
In 1999, Built Green Colorado created a one-time distinction and awarded it to Kurowski, naming him the "Green Giant" of Built Green Colorado. Also in 1999, Kurowski was inducted into the Built Green Hall of Fame for his 25-year career dedicated to "green" homebuilding.
Professional Builder, a leading national home builder publication, recognized John in December 1998 with a Lifetime Achievement Award for his environmental work in the Home Building Industry for the past 25 years.
EDUCATION
NAHB Certified Green Building Professional
NAHB Certified Aging In Place Professional
NAHB Business Management for Building Professionals