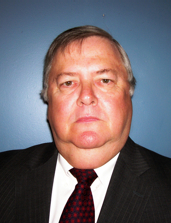 JOHN JOHNSON
GENERAL OVERVIEW
John F. Johnson is a North Carolina and West Virginia licensed commercial and residential claims adjuster well versed in construction and how legal principles affect the property and casualty insurance contract His background includes education and experience in construction and law. John's primary focus is on North Carolina based ADR and the adjustment of commercial and residential catastrophic losses and insurance agent errors and omissions claims. As a civilian trained pilot ( with instrument rating) John plans to add aviation related issues to his ADR practice.

As a current and active certified North Carolina Superior Court mediator, John successfully facilitates court-ordered mediation conferences. The issues mediated have ranged from first party claims to third party liability claims arising, respectively, out of property insurance contracts providing first party property coverage and third party liability coverage.

John has published in trade papers and has extensive experience in teaching North Carolina mandated 40 hour pre-licensing courses for prospective property and casualty insurance agents.
EDUCATION AND TRAINING
John studied geology at Oklahoma State University, graduating in 1967. After approximately 20 years working in the insurance claims industry as an independent and, then, as a staff insurance adjuster John attended the North Carolina Central University School of Law, receiving his Juris Doctor degree in 1985.

John's mediation training was completed at the North Carolina Central University School of law. After completion of mediation training John was appointed and certified by the North Carolina Dispute Resolution Commission as a Superior Court mediator.

In addition, John has met all required continuing education requirements, by way of seminars or other methods of instruction, of the North Carolina Department of Insurance to maintain his North Carolina adjuster's license.

Prior to and after completion of law school, John became the Legal Services Manager of GC Development Corp., a construction firm and subsidiary of Golden Corral Corporation a national restaurant chain. John's primary focus as Legal Services Manager was the implementation of an insurance risk program and the sharing the responsibility of negotiating construction contracts, overseeing various jurisdictional attorneys in their representation of land purchases, approving title insurance commitments, negotiating and approving in behalf of GC Development Corp. Letters of Credit, and resolving and finalizing legal and financial documents regarding real property and equipment leases.

John, then, served as a consumer analyst with the North Carolina Department of Insurance resolving complaints between insurers and policyholders until 1992. In 1992, John began operating his own independent insurance adjusting firm specializing in insured catastrophic commercial and residential property claims (primarily, hurricane events).He has worked many hurricanes and flooding events since 1992, either as an independent field representative or in-house claims examiner.
CERTIFICATIONS/LICENSES
Certifications: North Carolina Dispute Resolution Commission – North Carolina
Superior court mediator

National Flood Insurance Program – Certified Flood Insurance Adjuster

Licenses: North Carolina – Licensed as an Insurance Adjuster
West Virginia – Licensed as a non-resident Insurance Adjuster

Past licensee holding single engine-land pilot license/with instrument
Rating.

Emergency Adjuster's license issued on two occasions by the State of
Florida Department of Insurance.