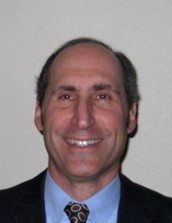 IRA BORNSTEIN
GENERAL OVERVIEW
Mr. Bornstein is a trial lawyer with nearly thirty years of experience in state and federal trial and appellate matters as well as arbitrations and mediations throughout the United States. He has handled multi-million dollar lawsuits, arbitrations and appeals on both the federal and state level, all the way up to the Supreme Court of the United States. Mr. Bornstein argued, and won, the case of Bendix Autolite Corp. v. Midwesco Enterprises, Inc., the seminal Commerce Clause case heard by the Supreme Court in the last quarter century.

Mr. Bornstein has handled complex construction litigation throughout the United States. He has represented owners, contractors, subcontractors, design professionals, sureties and insurance companies both as plaintiffs and defendants. He has handled matters involving all types of construction, including commercial, industrial, residential, schools, hotels, power plants and arenas as well as mold litigation. His background includes education in architectural engineering as well as experience working in construction, both in the field and in the office.

Mr. Bornstein is licensed in Colorado, Illinois and New York. He is currently rated "AV" in Colorado and was previously rated "AV" in Illinois.
EDUCATION
Loyola University of Chicago School of Law, J.D., 1978
Member, Loyola Law Journal, 1976-1978
University of Colorado at Boulder, B.A., magna cum laude and with distinction, 1975
Bar Admissions
State of Colorado
U.S. District Court, District of Colorado
U.S. Court of Appeals, Tenth Circuit
State of Illinois
U.S. District Court, Northern District of Illinois
U.S. District Court, Central District of Illinois
U.S. Court of Appeals, Seventh Circuit
State of New York
U.S. Supreme Court
U.S. Court of Appeals, Sixth Circuit
U.S. District Court, District of Nebraska

Memberships
American Association for Justice
American Bar Association
Boulder County Bar Association
Chicago Bar Association
Colorado Bar Association
Colorado Trial Lawyers Association
Denver Bar Association
Illinois State Bar Association
New York State Bar Association