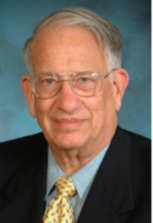 HARRY ARKIN
GENERAL OVERVIEW
Harry Arkinís background includes over 30 years as an attorney with extensive experience in construction law, contracts, and dispute resolution relating thereto. He was a founding member of what is now known as the Dispute Resolution Board Foundation. He has been involved, throughout his legal career, in the negotiation and drafting of construction contracts. He also has had extensive experience on both sides of construction litigation, as well as construction arbitration cases as an advocate or as an arbitrator, both within and outside the United States. He is a Fellow of the London-based (but international) Chartered Institute of Arbitrators, as well as a Fellow of the College of Commercial Arbitrators. He is a member of the Bar of the US Supreme Court and holds the highest legal professional rating of ďAV.Ē He has lectured extensively on alternative dispute resolution both in the United States and several other countries.
EDUCATION AND DISPUTE RESOLUTION TRAINING
University of Colorado (undergraduate)
University of Denver, College of Law (J.D.)
Admitted to the Bars of the United States Supreme Court, various federal courts, and the State Bar of Colorado.
Panelist and Course Director of the Chartered Institute of Arbitrators.
Panelist of the American Arbitration Association, and numerous other arbitration institutions.
Lecturer and author of numerous articles on dispute resolution.