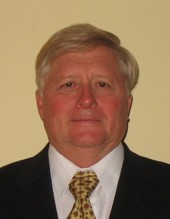 GENERAL OVERVIEW
George Anderson has more than 25 years experience in ADR. He has served as a mediator and arbitrator in construction and commercial cases. He has more than 37 years experience in construction while working for consulting engineering firms, manufacturers and EPC companies as a project manager, construction manager, contract administrator and resident project representative. His construction experience includes infrastructure, both new and replacement, wastewater treatment facilities, jet engine test cells, wind tunnels, driving simulator which included fast track and design build techniques.
CONSTRUCTION INDUSTRY EXPERIENCE
The diversity of projects successfully completed by Mr. Anderson include a turkey litter biomass burning power plant, advanced driving simulator, existing wastewater treatment facility modifications, new wastewater treatment facilities, residential urban streets with utilities, sanitary sewer collector system, HUD sponsored housing, potable water plant, concrete pedestal water tower, poly gas barrier at an existing landfill, wind tunnels, jet engine cross wind blower machine, jet engine test cell facilities, small river dam rebuild, municipal wells and a large baseball/softball complex. His roles included being the project manager, construction manager, contract administrator, surveyor, designer, drafter and inspector.
DISPUTE RESOLUTION TRAINING AND EXPERIENCE
American Arbitration Association training includes; Annual Arbitrator Updates, Construction Industry Arbitrator II Training, Construction Industry Arbitrator Training Workshop, International Arbitrator Training, HKIAC Mediation Group-"Mediation Training, Hong Kong", Advanced Mediation Training and Mediation Training.
CONSTRUCTION RELATED TRAINING AND EDUCATION
Aberdeen Group Seminars : Construction Failures: How to Identify, Prevent & Resolve, Basics & Repair of Post-Tensioned Concrete Structures, Basics of Masonry Repair, Evaluating Operations Before Repair Begins, Concrete Repair Materials. MN/DOT Grading & Base 1 & 2, Erosion Control Design, Bridge Construction – Level I, Pre-Stressed Concrete – Level I, ACI Concrete Field Testing Technician- Grade 1 & 1-A, Bituminous Tec 1A- Street Inspection/Compaction, Bituminous Technology 1 & 2, University of Minnesota; Soil Mechanics and Foundation Engineering and Public Works Construction Inspectors Refresher Course, University of Wisconsin, Engineering Concrete Technology, American Institute of Architect; Modern Masonry Design and Construction and Built up Roofing, Hennepin Technical Center, Construction Techniques & Materials, ALTEC; Mechanical Drafting, Hazard Control Inc.; 40 Hours OSHA Hazardous Waste Operations Standard (29CFR 1910.120), 8 Hour Refresher Training OSHA Hazardous Waste Operations Standard, DPIC Companies Professional Liability Education Program; Professional Liability Test = 97% score.
ASSOCIATIONS
"International Concrete Repair Institute, ICRI" Current
"Project Management Institute, PMI, PMP Certified" Current
"Construction Dispute Resolution Services, LLC." Current
"Construction Management Association of America, CMAA" Current
"Deep Foundations Institute, DFI" Current
"American Arbitration Association, AAA" Retired
"Institute for the Certification of Engineering Technicians, ICET" Retired
"Hong Kong International Arbitration Centre, HKIAC" Inactive
"American Concrete Institute, ACI" Inactive
CONSTRUCTION EXPERIENCE IN THESE COUNTRIES
China, Hong Kong, Italy, Japan, Malaysia, Singapore and the United Kingdom