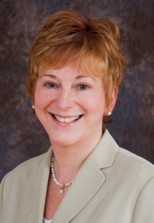 GAIL SOUTHWELL
GENERAL OVERVIEW
Gail Southwell, Ph.D. has 30 years experience in all facets of human resources and has demonstrated expertise in organizational change, labor negotiations, mediation, coaching leaders at all levels, strategic planning, selections, compliance, compensation, training and development. Gail holds a Ph.D. in psychology with a research emphasis on conflict resolution. Gail is a Professor at Belmont University in Nashville, Tennessee instructing MBA students in Negotiations and Advanced Business Strategies. Gail is adept at building a nationwide labor force that enhances organizational effectiveness by identifying key transformative changes in structures and behaviors to cultivate a high performing culture. Gail is Tennessee Supreme Court Rule 31 trained in civil mediation and has led several union labor negotiations to successful implementation. As the construction industry is no stranger to labor disputes, Gailís labor dispute expertise coupled with her ADR background and training makes Gail the right person to handle construction-labor disputes and can serve as a special member of a Construction Settlement Panel to support a Dispute Review Board utilized for a major construction project.
PROFESSIONAL EXPERIENCE
Gail has expertise including corporate, plant and the financial sector of Ford Motor Company in unionized and non-unionized environments. Experiences range from changing the business platform in the financial services sector that affected 10,000 employees, to recruiting, hiring, and training 1,200 employees to add a second shift in an automotive truck assembly plant in six months. These challenges resulted in significant improvement in business profitability and efficiencies. Gail Southwell can assist your business or community with strategic issues and conflicts that you may have in the following ways:
Mediation of civil disputes.
Negotiations expert in union and non union environments.
Create a robust and durable culture that attracts and maintains the right employee through systems thinking that is transparent throughout your organization.
Develop employee loyalty through authentic engagement and aligning business objectives to employees' success.
Build a strategic vision that designs and prioritizes organizational goals and links cultural assessments with business alignment.
Identify attributes that create high performing culture.
Align competencies with performance metrics and pay.
Succession planning.
Utilize best practices in recruiting, interviewing and orienting new employees.
Reduce of attrition rates.
Executive mentoring
Developing mentoring and coaching skills for employees at all levels.
Empowerment of employees through effective communication and conflict resolution skills.
Develop competencies and employee career paths.
EDUCATION AND PROFESSIONAL EXPERIENCES
Ph.D. Depth Psychology, Pacifica Graduate Institute, Carpinteria, California 2008
M.A. Personnel and Supervision Management, Central Michigan University, Mt. Pleasant, Michigan
B.S. Public Administration, Psychology, Eastern Michigan University, Ypsilanti, Michigan
Tennessee Rule 31 Mediator, Arbitrator, Six Sigma Green Belt
Vice-President of Tennessee Employment Research Relations Association, Middle Tennessee SHRM member, ASTD member
COMMUNITY SERVICE
Board of Advisors Books from Birth, Nashville, TN.
CABLE Women Business Leadersí Association, Nashville, TN.
Volunteer: Our Kids, Nashville, TN.