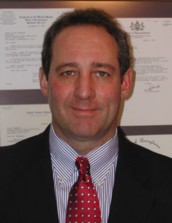 FRANK THOMPSON
GENERAL OVERVIEW
Frank is a fourth generation home builder with more than three decades of experience as a principal in companies focused on custom homebuilding as well as residential and light commercial land development. He is a recognized industry leader, having served in numerous capacities within the industry.
Since 1995, Frank had been sought out by builders, owners, attorneys and insurors in Pennsylvania, West Virginia and Minnesota to provide inspections, reports, litigation consultation, witness services, arbitration and mediation services in construction disputes.
Frank has testified before administrative and judicial tribunals as well as committees of the United States House of Representatives, United States Senate, Pennsylvania House of Representatives and Pennsylvania Senate.
CONSTRUCTION INDUSTRY EXPERIENCE
Frank has decades of hands on experience in custom homebuilding, light commercial construction and residential and commercial land development, on site supervision, project management and contract administration including:
• land development approvals
• municipal infrastructure requirements and installation
• acquisition and development project financing
• contract and construction document preparation
• design-build
• budgeting
• material selection
• building code compliance
• scheduling
• billing
• cost accounting
• change order - additional work authorization administration
• customer relations
• subcontractor relations
• warranty service
He is as an industry leader in local, state and national arenas, with a concentration on construction, codes and standards. His knowledge of construction materials, methods, tolerances, energy efficiency and codes and standards set him apart from other dispute resolution professionals.
He has unprecedented experience as a home builder in drafting and developing the International Residential Code. He served as a drafter of the ICC International Residential Code and chaired the IRC Building and Energy Code Development Committee through numerous code change cycles. He currently serves on the ICC Building Code Council.
In 2009, Frank was appointed by Pennsylvania Governor Rendell to serve on the newly formed Uniform Construction Code Review and Advisory Council and serves as chairman. The Council reviews and recommends building codes being considered for adoption in Pennsylvania and other statewide building code issues.
He has affiliated as a member of the Board of Directors of both the NAHB Research Center and the National Institute of Building Science.
Frank is a Pennsylvania licensed real estate salesperson and wastewater systems operator.
DISPUTE RESOLUTION EXPERIENCE
Since 1995 builders, owners, attorneys and insurors have sought out Frank's knowledge and expertise in providing inspections, reports, litigation consultation and witness services as well as arbitration and mediation services covering a vast array of subjects including:
• builder - owner construction disputes covering:
• breach of contract
• construction quality
• construction defects
• change orders - additional work authorizations
• contract requirements
• payments and warranties
• municipal utility service connection fees
• building site issues including soil movement/ landslides
• land development approvals and fiduciary responsibilities
• mold/mildew
• water intrusion
• building code ordinance requirements
• insurance claim subcontractor subrogation
• residential fire protection requirements
His understanding of construction, codes and the building process enables him to accurately sort through the issues and details to provide reasoned, thoughtful, fair and equitable resolutions to the issues placed before him.
PROFESSIONAL AFFILIATIONS
International Code Council (ICC)
The ICC develops the nation's and international community's model building codes
• International Residential Code - Vice Chairman of Drafting Committee
• IRC Building & Energy Code Development Committee - Member, Vice Chairman and
Chairman
• International Building Code Council– Member
National Association of Home Builders (NAHB)
• National Vice President - Area 3
• Construction, Codes and Standards Committee – Chairman, Member
• Executive Board Member - numerous years
NAHB Research Center
This NAHB subsidiary is the research and development leader in the home building industry. The Research Center is dedicated to advancing housing technology and enhancing housing affordability.
• Board of Directors
National Institute of Building Sciences (NIBS)
Congressionally authorized institute with a mission to: improve the building regulatory environment; facilitate the introduction of new and existing products and technology into the building process; and disseminate nationally recognized technical and regulatory information.
• Board of Directors
Pennsylvania Builders Association – President, 1992
Builders Association of Metro Pittsburgh – President, 1988
PUBLIC SERVICE
Sewickley Hills Borough Planning Commission - Chairman, Member
Little Sewickley Creek Watershed Association - Secretary, Board of Directors
ACADEMIC
Vanderbilt University
Business Administration
Nashville, TN
AWARDS
Distinguished Achievement Award - 2005
Recognition for lifetime achievement in industry
Pennsylvania Builders Association
NAHB Four Corners Advocacy Award – 2002
Recognition for national commitment and contribution in the building code development process
Builder of the Year – 1987 and 1993
Pennsylvania Builders Association
Builder of the Year – 1985, 1986 and 1989
Builders Association of Metropolitan Pittsburgh