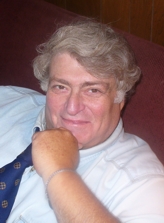 ELIOT FREEMAN
GENERAL OVERVIEW
Mr. Freeman brings to CDRS the somewhat rare combinations of a widely varied working career and personal history, clearly bridging the chasm of current controversy in the field of conflict resolution between those who feel that lawyers are most suited for the settlement of disputes, those who feel that social scientists offer a greater understanding of the nature of human behavior needed for successful problem solving, and those who believe that only someone with great experience with the particular field and issues in dispute has the savvy to resolve the conflicts that can arise in it.
Social Psychologist, lawyer, and entrepreneurial businessman, Mr. Freeman brings to mediation work the benefits of a broad education, highly varied professional expertise, and a considerable depth of business experience, including more than 25 years in the real estate development and construction industries (among others). Along with that background, he also brings the understanding, creativity, and multi-disciplinary wisdom that often can only come from having gained such a wide perspective through his own "hands on" career to assist others in finding resolutions to conflicts that hamper cooperative efforts not just in construction industry-related mediative efforts, but in a great variety of human interactions, all of which may be factors in any one, complex dispute.
EDUCATION
Mr. Freeman began his undergraduate education at the University of California, at Berkeley, and graduated from Harvard University with a BA (cum laude) in Social Psychology. His Juris Doctorate was awarded by Northeastern University School of Law, and he was certified by the Commonwealth of Massachusetts as a Mediator following additional professional training in conflict resolution at Mediation Works, Inc., in Boston, MA.
PROFESSIONAL EXPERIENCE
Pursuing his interests in the human sciences and particularly in group psychology, Mr. Freeman was appointed "Director of the Social Sciences Laboratory" at the Department of Social Psychology, Harvard University while still studying for his Bachelor's Degree. Additional work in the field both during and after graduation included research positions with the United States Department of Commerce, and through special arrangement with the Youth Department of the Town of Milton, MA. Through the transcription of hundreds of hours of interviews with survivors of a horrendous mine dam collapse in West Virginia, he assisted with documentation leading to the publication by Robert Jay Lifton, Yale University Professor of Psychiatry, of Dr. Lifton's book, "The Buffalo Creek Disaster", and to the largest award up to that date by a Federal Court of damages for psychological suffering. He also assisted Dr. Robert Beardslee, then of Children's Hospital, Boston, with preparation of transcripts and documentation for Dr. Beardslee's study of prominent Civil Rights workers, "The Way Out Must Lead In". Throughout these years as a continuing project, as well, he worked, studied, and carried on his own research under the guidance of Dr. Eric Olson in the latter's investigation of the potential use of the art of collage as a psycho-diagnostic tool.
Beginning his legal career as an Associate in general practice at the law firm of Fletcher, Tilton, & Whipple, PC in Worcester, MA, Mr. Freeman went on to specialize in corporate law, joining the Office of the General Counsel at Jamesbury Corp., a mid-sized international manufacturing firm, also in Worcester, MA, where his work involved every aspect of corporate practice, including that in the areas of Securities Regulation, Mergers and Acquisitions, Product Liability, Patents, Contracts, State and Federal Regulations of commerce, International Law, Human Resources, and Labor Relations. After leaving private legal practice to follow personal business interests, Mr. Freeman's real estate development and construction activities additionally provided him further extensive legal experience in Administrative and Municipal law, Land Development law, local, State, Regional building regulations and codes, and the various laws - local, State, and Federal - governing the rehabilitation of historic buildings. He became well-versed in the legal conflicts involved in complex and publicly-controversial construction projects, including those associated with mountain-top development of communications towers and related facilities, and those in general real estate development, taking one suit against a municipality through appeals, and finally up to the United States Supreme Court.
Considered a "white hat developer" because of his sensitivity to the environment and the aesthetics of design, his practice of preserving wetlands beyond the requirements of regulations, his innate sense of the need to preserve (and the wisdom of preserving) natural, open areas, and the acclaimed high quality of his work, Mr. Freeman's legal acumen grew additionally to include considerable knowledge of the ways in which to preserve tracts of land through various methods of estate planning when called upon in a number of instances to assist in such situations by local and regional conservation groups.
In his real estate and construction businesses, Mr. Freeman's 25-plus years of experience include a very broad range of projects running from simple home renovation to complex land development including residential and commercial subdivisions, historic residential, commercial, and industrial renovation, and from work involving single family homes through historic theater and retail buildings to the acquisition, planning, and construction of mountaintop communication and wind power generation facilities. His work has involved him in both publicly-controversial projects, and those fraught with hazardous waste and other sensitive, intricate environmental or community concerns. He has been singly and individually responsible for all aspects of real estate ventures valued in the tens of millions of dollars, including site selection, construction and long-term financing, acquisition, design, assembly of the professional teams to provide proper planning and oversight for each project, budgeting, working with regulatory issues and agencies at every level from local to Federal, selection and all aspects of negotiation with contractors from project inception through completion, and supply and labor management issues.
And while having a keen eye on the strictly business and economic aspects of the real estate and real estate development industries, Mr. Freeman is proud, as well, of his record of having been called upon by environmental and land conservation groups - such as the Sudbury Valley (MA) Trustees and others associated with the Massachusetts Trustees of Reservations, as well as smaller and larger groups of private and public "ad hoc" concern - to assist in preventing inappropriate, insensitive, or overuse of natural land resources, poor/ineffective land use and community planning, and preservation of natural and open land areas.
MEDIATION EXPERIENCE
Well prior to his decision to concentrate his professional efforts in dispute resolution, Mr. Freeman became aware of and began to put into use the benefits of and need for mediation techniques and principles as a method of dispute intervention and resolution alternative to litigation. His dedication to finding ways of working through conflicts short of the expensive, lengthy, often economically- and personally- catastrophic - and generally unsatisfactory - results obtained through the legal processes began during his years as a social sciences researcher, gained strength from his first-hand experiences with the legal system as a young lawyer, and increased most dramatically through his own business experiences. Finally making the decision to turn his growing conviction of the importance and value of mediation into a professional pursuit in 2002, he brings with him a nearly 35-year history of dealing with disputes of every nature from those involving families and business management teams, to community and consumer issues, through contractual disputes of all kinds, labor/management and other personnel matters, as well as in controversies involving government agencies and officials at many levels.
Mr. Freeman remains active in his own private businesses, now including those involved in multi-media publishing, transportation. He is a Principle Partner in MediationNewEngland, LLC, a regional, general practice mediation concern he helped to form in 2003 with a panel of professional colleagues from a number of specialties and disciplines both legal and non-. Mr. Freeman no longer practices law, and is not a current member of any State's or the Federal Bar.