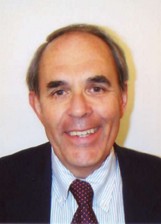 Green Panel Member
GENERAL OVERVIEW
For over forty years, Ed Carr has been involved in the construction industry in a wide variety of roles all of which have been linked to the technical performance of materials and a clear understanding of the physics impacting their installed performance in buildings. With bachelor's degrees in math and physics, Ed began his career in sales and materials distribution with Armstrong World Industries in its Insulation and Industry Products Division. His responsibilities included the engineering and specification development required to get Armstrong insulation products specified and ultimately installed in large commercial buildings including airports, power plants, food processing and storage, high rise office and residential buildings, and spacecraft in the Apollo projects.

Through these exposures, Ed learned early in his career the skills required to balance the interests of building owners, contractors, subcontractors, organized work forces, and code compliance interests early in his career.

Ed advanced through a variety of management positions including advertising and promotion, market research and new product launch which included the full development of business plans for new products and new businesses.

To satisfy an entrepreneurial spirit that was developing, Ed became involved in the ownership and management of a paint distribution and manufacturing company, and later a glass and architectural metals fabrication and erection company.

In both these companies, Ed's focus on the clear understanding of the technical performance of all products and their proper specifications and installation provided the basis for company growth. Coupled with improving business management skills, corporate annual growth exceeded industry averages by two hundred percent (200%) to four hundred percent (400%).

Tiring of managing hundreds of employees, Ed sold his interests in 1985. Always having been interested in energy, insulation, and building performance, Ed started EIC, Inc. in 1985 with a thrust toward better understanding the performance of single and multi-family buildings.

In 1985, armed with blower doors, infrared inspection equipment, and HVAC testing equipment, Ed undertook the challenge to identify the factors influencing the wide discrepancies in energy usage between similar buildings.

In conjunction with Princeton University, Ed began to identify wide variations in the air tightness of identical buildings and later homes. Having been exposed to air balancing in commercial buildings, Ed attempted to apply these techniques to residential buildings.

His work on HVAC ductwork tightness in 1987-1989 was the genesis of the awareness to the energy efficiency impacts that ductwork can have on residential buildings. This work spawned the development of residential ductwork tightness standards and testing protocols.

Today, Ed's companies provide a wide variety of engineering and risk management services for utilities, builders, state energy offices, property management companies, developers, and building materials suppliers. They provide services in PA, DE, MD, VA, WV, NJ, NC, TX, GA and SC. The company has certified over 120,000 high performance homes, completed retrofits on over 6,000 apartments, and provided weatherization services to more than 3000 homes.

Ed has been involved in land acquisition, residential development and building in North Carolina.

Ed has completed expert witness work in the areas of energy efficiency, HVAC system performance, moisture penetration, and building materials performance issues.

Ed has been married for 37 years and greatly enjoys his three daughters and five grandchildren.
DISPUTE RESOLUTION EXPERIENCE
Through his work experience, Ed has been an involved party to the Dispute Resolution Process. His understanding of codes, construction, materials and building performance provide an excellent background to carefully and accurately identify the main issues in most Dispute Resolution Proceedings. This background, combined with his understanding of the sensitivities of all participants, provides a strong basis for the quick, fair, and equitable resolution of all disputes.
GREEN CONSTRUCTION EXPERTISE
Mr. Carr is a nationally recognized leader in energy efficiency and sustainability in residential construction. He has been involved in energy policy for over fifteen years on the national and state level. Ed has been involved in the standards development and evaluation of Green Technologies for applicability and overall benefit to builders and homeowners from a risk management perspective.

He has built homes in environmentally sensitive areas dealing with coastal management authorities, local jurisdictions, and the Army Corp of Engineers on the delineation of isolated wetlands and their integration into overall development practices.

He has and continues to work on Green Projects and standards in Pennsylvania, North Carolina and Georgia.
EDUCATION
Millersville University – 1965, Bachelor's – Math and Physics
Temple University – 1966 – Masters work in Thesis Development
Drexel University – 1972 – 1973 – Organic Chemistry and the Rheology of Applied Films
Advanced Management Certification – 1980 – National Association of Glass Dealers
Temple University – 1986 – 1987 – Certification for Asbestos Remediation Project Design,
Contracting, Clearance, and Project Supervision,
Construction Dispute Resolution Services – 2007 –Mediation, Arbitration, Advanced Dispute Resolution
NAHB Graduate Builders Institute – Graduate Builder - 1990
WORK EXPERIENCE
Technical Marketing Representative - Armstrong World Industries
Advertising, Promotion, Market Development – Armstrong World Industries
General Manager – Lancaster Paint and Glass Company
Executive Vice President – Zephyr Aluminum Company
Executive Vice President – Technical Powder Coatings, Inc.
Owner – C&G Property Management
Owner – Energy Information Center, Inc. (EIC, Inc.)
Owner – Comfort Home Corporation of Pennsylvania
Owner – Comfort Home Corporation of Virginia
Owner – Comfort Home Corporation of Georgia
Owner – 1442 Building and Development, LLC
PROFESSIONAL AFFILIATIONS
Member – National Association of Homebuilder
Member – Energy Subcommittee of Construction Codes and Standards, NAHB
Member – ASHRAE
Member – ASTM
ACCOMMODATIONS
Founding Director – Pennsylvania Housing Research Center at Penn State University
Board Member 20 Years – Pennsylvania Housing Research Center at Penn State University
Pennsylvania Governor's Energy Council Award of Merit – 1994, 1997
NAHB Energy Housing Value Award – Program of the Year, 1997
NAHB Voluntary Energy Program Accreditation – 1996
Secretary of Energy- US DOE, Performance Award – 2001
Evaluator, Solar Decathlon, Washington DC – 2004
US EPA Energy Star Homes Performance Award – 2003, 2004, 2005, 2006
Habitat for Humanity Service Award – 2005, 2006
COMMUNITY SERVICE
Chairman of the Board – Lancaster County Humane Society
Board Member – Boys and Girls Club of Lancaster
Vestry Member – St. Thomas Episcopal Church