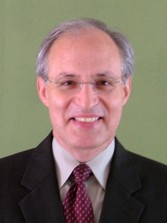 EDWARD BELBUSTi
GENERAL OVERVIEW
Mr. Belbusti is a registered architect in the State of Tennessee. During his 26 years of experience, he has worked for architecture firms and has also been an owner's representative.

In his work with private architectural firms, he has designed and managed projects for retail, medical, educational, and corporate clients.

In his role as an owner's representative, he has worked for an international corporation, a government institution, and a private educational institution. He has extensive experience in Owner-Architect, Owner-Contractor agreements, and General Conditions. He has administered over 100 construction contracts and has resolved disputes concerning design errors and omissions, defective construction, interpretation of contract documents, budget and schedule overruns, extended overhead claims, change order pricing, and consequential damage claims.

He has also provided expert witness testimony in property dispute and construction liability cases.
EDUCATION & LICENSES
Bachelor of Architecture – Virginia Tech 1981 Magna Cum Laude
Registered Architect in Tennessee Certified Document Technologist by Construction Specifications Institute (CSI)
Certified by National Council of Architectural Registration Boards (NCARB) Tennessee Supreme Court Rule 31 listed mediator
PROFESSIONAL MEMBERSHIPS
American Arbitration Association (AAA)
American Institute of Architects (AIA)
Association for Conflict Resolution (ACR)
Association of University Architects (AUA)
Construction Specifications Institute (CSI)
National Fire Protection Association (NFPA)
Society of College and University Planners (SCUP)
U. S. Green Building Council (USGBC)
COMMUNITY SERVICE
Mr. Belbusti is mediator who volunteers his time with the Nashville Conflict Resolution Center. He also is a founding board member of the Tennessee ACE Mentor program, which educates high school students on the benefits of careers in the architectural, engineering, and construction fields. He is also a trained facilitator with the Alternatives to Violence Project, which is an international organization that teaches alternative ways of conflict management. He currently is focusing on helping soldiers returning from Iraq to reintegrate into their everyday lives.