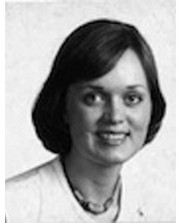 CORINNE TAMPAS Esq.

ctampas@cdrsllc.com
GENERAL OVERVIEW
In 1980, Corinne Tampas became one of the few women building contractors in the State of California having received her license after qualifying to take, and then passing, the rigorous general building contractors exam given by that state.
Her first project entirely on her own as a builder and developer consisted of a purchase of a small tract of land which she developed into a subdivision consisting of only four individual, yet unique separate lots. As part of the project she worked with title companies and surveyors on submission of reports, maps and questionnaires to the appropriate governmental agencies, as well as development of floor plans with the architect and specs for offsite improvements with the civil engineer. The offsite improvements included, but were not limited to, cutting a street through the property with curbs, sidewalks and streetlights, installation of water and sewage lines, and per an agreement with the local school district in exchange for approval of the subdivision, construction of an ADA compliant ramp and sidewalk approach in front of a school several hundred yards from the project.
Once the project was approved by the appropriate municipality, Corinne was informed that it would not grant any building permits for any structures unless she was willing to donate one of the lots for use as a fire station annex. After negotiating with the city, Corinne and the city came to an equitable price for the property. The city purchased the property from her instead.
Subsequently, as a building contractor, Corinne has developed and built-out far larger residential subdivisions, residential and commercial condominium projects, a restaurant, and office interior improvements, including those for physicians and dentists. She is especially skilled at doing her own lumber takeoffs and analyzing bids from subcontractors.
Additionally, Corinne is a licensed attorney in the Commonwealth of Pennsylvania and the District of Columbia, and holds advanced degrees in taxation and business. As both attorney and builder, Corinne has represented builders during the development of projects for zoning changes, building variances, ADA compliance, and issuance of building permits. She regards as one of her greatest achievements the approval of a subdivision in a rural California county which, at the time, had a negative population growth policy.
She also has participated in numerous mediations and arbitrations involving construction disputes, residential and commercial owners associations, and commercial landlord-tenants matters.
EDUCATION AND TRAINING
Formal Education. Corinne is a graduate of Golden Gate University School of Law, located in San Francisco, California. While in law school she enrolled in many construction law courses in which she excelled. She is also a graduate of Golden Gate University's School of Taxation which was the beginning of her interest in taxation issues concerning common interest developments and multi-housing building developments.
Prior to becoming a general building contractor, Corinne attended San Francisco State University where she obtained a Master of Business Administration degree. This degree served her well in the management of construction sites, and in dealing with municipalities and government agencies, as she took numerous graduate level courses in production management and labor management.
And, finally, Corinne received her undergraduate degree from California Polytechnic State University, San Luis Obispo, where she majored in Latin American History, although her father was suspicious she majored in going to the beach. It was while at Cal Poly that Corinne learned French and Spanish.
Mediation Training. Corinne has received extensive training in both mediation and arbitration provided by Common Ground Mediation Services in Santa Fe, New Mexico, and Construction Dispute Resolution Services, also in Santa Fe, New Mexico. She is a former volunteer with the Metro Court Mediation Division (Albuquerque, New Mexico).
PROFESSIONAL AFFILIATIONS
BAR ADMISSIONS
Commonwealth of Pennsylvania, June 1992
District of Columbia, December 1992
United States Court of Appeals for the Third Circuit, April 1993
United States Court of Appeals for the Ninth Circuit, August 1997
United States District Court for the Eastern District of Pennsylvania, March 1993
United States Tax Court, March 1993
OTHER LICENSURES
California General Building Contractor, License #396156 — November 1980
California Community College Instructor Credential — Business and Industrial
Management, April 1981
MEMBERSHIPS
American Bar Association, Section of Dispute Resolution
American Agricultural Law Association
Pennsylvania Bar Association
New Mexico Mediation Association