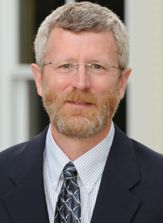 BILL OWENS
GENERAL OVERVIEW
Wm. W. Owens is president of Owens Construction, established in 1982. Celebrating over 30 years as a leading residential design/build firm in central Ohio, Owens Construction has built its success on providing the client unparalleled design, implementation and service of their project. Owens Construction has received numerous achievement and design awards locally and nationally. Owens Construction won the Central Ohio Better Business Bureau's Business Integrity Award for 2001.
Bill attended Miami University and received his Bachelor of Philosophy in 1980. He joined the Building Industry Association of Central Ohio in 1987 and has served on numerous committees and councils. Active in the leadership of the BIA of Central Ohio, Bill has served on the Board of Trustees from 1998 to 2005, and was President in 2003. He chaired the local Remodelors Council in 1998 and earned the Certified Graduate Remodeler (CGR) designation the same year. Bill has served on the education committee and is an instructor for the BIA. He serves as a local association representative to NAHB's Board of Directors and was appointed a life director of NAHB in January, 2009. In 1999, 2000 and 2003 he was awarded "Remodeler of the Year" by the BIA of Central Ohio. The BIA recognized Bill as "Builder of the Year in 2009". On the state level, Bill has served on the Ohio Home Builders Association's Board of Trustees from 1999 to present, as a life director. He continued to serve as president of the 4,500 member state association in 2011. Bill also served for 2 years on the first State of Ohio Residential Code Advisory Committee, the group's charge being to develop a statewide residential building code.
Bill served as a trustee of NAHB's Remodelors Council and chaired the 6,000 member Council in 2002. He is past Chairman of the Certified Graduate Remodelers Board of Governors and was a charter member of NAHB's Remodelor 20 Club. He chaired the Home Builders Institute's committee to rewrite the CGR courses "Project Management I & II and co-wrote the CGR Design/Build course. He has spoken often at past JLC Live, Remodelers Shows, AOTA national conferences, Dwell on Design, KBIS and the International Builders Show. Bill was awarded "Special recognition as Outstanding Local Remodelors Council Chairperson" at NAHB's Builders Show in January 1999. Bill has served on the Central Ohio Code Officials Association Board of Directors from 1998 to 2001. He was named COCOA Associate of the Year in 1999. Bill is a past chair of the Executive Committee of NAHB's Certified Aging in Place designation and is a long-time member of Harvard University's Joint Center for Housing Studies- Remodeling Futures Steering Committee. He previously served on NAHB's Home Builders Institute Audit Committee and was 2010 chairman of HBI's Board of Trustees. Bill chaired the development committee of the University of Housing's Universal Design/Build course. At the 2010 American Occupational Therapy Association's Annual Conference, he was the recipient of the National Health Advocate Award. In 2012, Bill was recognized as a University of Housing Educator of the Year and he currently is chairing the Construction Liability, Risk Management and Building Materials Committee, as well as a board member and past chairman of the Leading Suppliers Council at NAHB. He is task force chair of NAHB's The New American Home 2017 and is vice-chair of The New American Remodeled Home 2018. Bill has actively taught NAHB University of Housing certification courses nationwide for over 15 years. At NAHB, Bill is one of 16 National Area Chairmen for 2016 and 2017. Presently he is working as a principle director for the Better Living Design Institute, a national not-for-profit focused on promoting voluntary universal design inclusions into market rate housing.
Bill's national designations include Certified Graduate Remodeler (CGR), Certified Aging in Place Specialist (CAPS) and Certified Green Professional (CGP). He served as a subject matter expert for the CGP course development and was a subject matter expert for the CAPS designation as well as chairman for the Universal Design/Build CAPS course.
He currently is a local committee member of the Central Ohio Building Industry Association's Professional Standards Committee and has been a long time contributor to the BIA's Remodeler's Contract formation and subsequent updates.
Additionally, Bill is president of the Worthington Area Chamber of Commerce and was their 2009 Small Business Person of the Year. He is a past board president for Partners for Community and Character, a community not-for-profit organization. Bill is most proud of his wife, Betsy and their 3 grown sons.