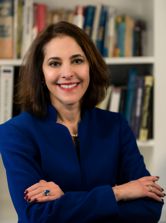 ANDREA GOLDMAN
GENERAL OVERVIEW
Andrea Goldman is a litigator, arbitrator and mediator who focuses on construction/contractor, business and employment matters. Andrea is General Counsel for the Builders and Remodelers Association of Greater Boston (BRAGB), a division of the National Association of Home Builders (NAHB). She represents construction companies, developers/owners, contractors, suppliers, subcontractors and designers. Andrea serves as the trusted advisor for construction companies and businesses in drafting contracts and other legal issues in managing their businesses. She has extensive experience handling both sides of contractor/homeowner disputes and helps get projects back on track.
Andrea frequently gives presentations on construction issues including: contracts, mechanic's liens, green construction, Prompt Pay, and the EPA's Renovation, Repair and Painting Rule. Significant construction projects include the following: represented subcontractor in Prompt Pay claim against contractor, represented subcontractor in defending prevailing wage claim; representing owner in claim for delay and other damages against subcontractor in the renovation of a large apartment complex; represented a general contractor/owner in dispute between contractor and subcontractor involving claims of job abandonment and material breach of AIA contract during construction of a hotel; represented contractor when surety company sued on its bond; represented construction company in dispute over unforeseen conditions that significantly delayed building of bridge. Andrea also represents parties in disputes involving breach of contract, breach of fiduciary duty and the formation and dissolution of businesses. She also handles Wage Act, prevailing wage and wrongful termination claims.

Prior to forming Goldman Law Group, Andrea was the Managing Partner at Rosen Law Office, P.C. and a Partner, Gately & Goldman, LLP.
Bar Admissions
• Supreme Judicial Court of Massachusetts
• United States District Court for the District of Massachusetts
• United States Supreme Court
Education
• J.D., Northeastern University School of Law, 1989.
• A.B., Brown University, 1982.
Professional Memberships
• Builders and Remodelers Association of Greater Boston (BRAGB)-General Counsel
• National Association of the Remodeling Industry (NARI)
• Massachusetts Bar Association
• Women's Bar Association
• American Bar Association
Alternative Dispute Resolution Panels
• CDRS National Panel of Construction ADR Specialists
• American Arbitration Association
• National Arbitration Forum
• Massachusetts Home Improvement Contractor Arbitration Program
• FINRA-Financial Industry Regulatory Authority
Languages
Spanish, French and a little Italian