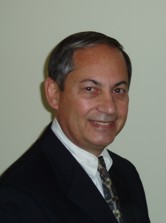 GENERAL OVERVIEW
Mr. Olivier has over 30 years of experience in dispute resolution in both the private and public sectors. In private practice for over 10 years, he served as an arbitrator or mediator and also has represented both plaintiffs and defendants in arbitration or litigation involving construction, real estate, and business law. Bill's 25 years of public service as an attorney included 18 years with the U.S. Department of Justice Civil Division, where he represented the United States in trial and appellate litigation, as well as in dispute resolution proceedings, involving construction law, complex commercial litigation, federal government contracts, civil fraud, and fifth amendment taking claims. While some of his cases involved under $100,000 in dispute, many of his cases involved millions of dollars in damages and, in two cases, billions of dollars in damages. He has argued cases on appeal to the U.S. Courts of Appeals for the 4th, 5th, 6th, 7th, 9th, 11th, and Federal Circuits. He received a Special Achievement Award for Sustained Superior Performance, two Meritorious Service Awards, and a Special Commendation Award. He also held a top secret security clearance. In addition, he served as a judicial law clerk for the Honorable Alan L. Sternberg, Judge (retired as Chief Judge), on the Colorado Court of Appeals. Prior to becoming a lawyer, Bill served as an officer in the U.S. Army Corps of Engineers for four years, attaining the rank of Captain, where he was responsible for reviewing construction plans and supervising or inspecting construction projects. He is a combat veteran and was awarded several medals, including the Bronze Star (twice), Air Medal, Army Commendation Medal (twice), and Parachute Badge (Airborne).
ADMITTED TO PRACTICE
State Courts: Colorado, California, and District of Columbia.


Federal Courts: Federal Courts: U.S. Supreme Court; U.S. Courts of Appeal for the 4th, 5th, 9th, 10th, District of Columbia, and Federal Circuits; U.S. District Courts for the District of Colorado, Central and Southern Districts of California, and the District of Columbia; and the U.S. Court of Federal Claims.
EDUCATION
Law Degree: Juris Doctor, University of Denver.
Editor in Chief, Denver Journal of International Law and Policy.
Masters Degree: Master of Science in Judicial Administration, University of Denver.
College Degree: Bachelor of Arts, Ripon College, Wisconsin.
ORGANIZATIONAL MEMBERSHIPS
American Bar Association (Judicial Division, Lawyers Conference Past Chair, and Dispute Resolution Section, Mediation Committee), Hispanic National Bar Association
(Founder's Circle member), California Bar Association, Colorado Bar Association, and the District of Columbia Bar Association.
For the American Bar Association, Bill served as Co-Chair of the Judicial Division Handbook Committee and helped edit as well as oversee the Judicial Division's Eighth Edition of The Improvement of the Administration of Justice, a handbook on judicial administration. He also contributed to the chapter in that book on dispute resolution.