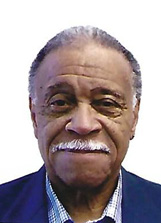 GENERAL OVERVIEW

Wellington Davis began his career in Alternate Dispute Resolution in 1979 when drafted by the New Jersey New Home Warranty Program to serve as a Conciliator. This invitation came by way of his background of mediation in the field of labor relations as a mediator for the New Jersey State Board of Mediation. He has served almost 40 years on the NHWP panel as well as over 30 years on the American Arbitration Commercial panel. He has also served on the panels of Home Buyers Warranty and the Residential Warranty Corporation. On average he handled between 30 – 50 cases per year.
His skills as a mediator were honed during his service at the New Jersey State Board of Mediation where he was named Executive Director prior to his retirement. He consistently led the Board in private company mediations approaching almost 100 per year.
His current business Wellington Davis Inc. is still retained by previous clients to mediate private disputes and supervise elections even though the services could be achieved at no cost from public sector agencies.
EDUCATION AND CERTIFICATION
Graduate - B.S. Psychology St. Peter's College Jersey City NJ 1966
Arbitration Practice and Procedure Rutgers University 1976
Residential Commercial Specialist 1988
RUTGERS University IMLR Arbitration and grievance Handling 1980 – present
Program in Conflict Management – Rutgers University 1996