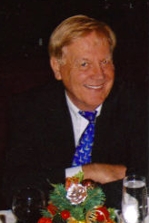 TOM FRISBY
GENERAL OVERVIEW
Tom Frisby specializes in the resolution of complex construction disputes, primarily involving large industrial, commercial and infrastructure projects. Tom is a recognized authority in delay damage and "impact" claims arising out of accelerations, delays and disruptions. He has considerable experience in differing site condition claims as well as class action law suits involving EIFS, sick buildings, water infiltration and remediation.
His experience cuts across all aspects of a construction project, having represented owners such as Duke Energy on a one billion dollar pump storage project at Bad Creek, SC; designers Minoru Yamasaki who designed the World Trade Center; general contractors such as Sletten Construction Company which does building, industrial, and bridge construction in Western States; subcontractors such as McClure Mechanical Constructors (now PP&L) in Harrisburg, Pennsylvania.
He has facilitated partnering and oversight programs for the Corps of Engineers, Department of Energy, Clark County Sanitation District, the State of South Carolina and numerous general contractors. He has been responsible for oversight of remediation projects resulting from EIFS issues and other water infiltration problems
Tom is a certified Mediator, attended the Harvard Law School programs on Conflict Resolution. He is an author having written two publications for RSMeans, a lecturer for such companies as Lorman and Federal Publications, Inc. He has served as an expert witness in both non-judicial and judicial proceedings.
His mission statement, long before ADR and Mediation became a cottage industry, contained the commitment to the prevention of disputes and the informal resolution of those that did occur outside the judicial process. He has practiced that mission statement for the duration of his professional life.
His website details his professional accomplishments. Please see www.frisbygroup.net. He was recently given the School Building Association (CEFPI) Presidents Award 2006 for his "outstanding support, commitment and passion over the years to improve the building construction industry" and for his efforts and teachings that "has inspired many people to change for the betterment of the industry."
EDUCATION
L.L.B. Louisiana State University School of Law, 1954
Continuing Education:
Construction Law, Principles of Negotiation (Harvard), Government contract Law
Contract Administration, Certified Mediation (SC Bar), Principles of Scheduling
Physical Sciences, Accounting, Financial Management, Construction Accounting
Biomass Power Plants, Partnering and Mediation Principles,
Strategic Planning Principles, Principles of People Management,
Marketing and Strategic Planning, Construction Productivity, Mediation And Facilities Management