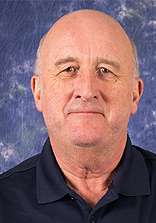 SIMON HOLMES
GENERAL OVERVIEW
As President of Britannia Ltd., I have been a franchisee of a National Home Inspection Franchise since 1994. I am a Registered Contractor, U.S. Department of Energy Home Energy Score (HES) Assessor, and Certified Home Inspector. I have performed over 9000 residential property inspections for buyers, sellers, divorce attorneys, remodelers, and builders. Properties range from those built 1879 to present, from a pioneer school house to Street of Dreams homes to country estates and everything in between.
From 1995–2010 I held the role of President of Saracen Property Services (a commercial building services to the UAE), and between 1990–2000 I managed residential property development (including purchase, restoration, and sales) in Oregon.
Between 1980–1994 I was a Senior Officer in the Merchant Navy, working primarily with P & O SN Co. and in the late 1970s I worked in English Public House Management, Tenant Services and as a group manager with a national contract services organization. I am a graduate of Blackpool and The Fylde Technical College: Associate College of Lancaster University, UK.
I have been married 30 years and am the father of three great human beings (one son, two daughters), and was the local Assistant Boy Scout Leader during my son's tenure through the ranks from Cub Scout to Eagle Scout. One of many memorable times as a father was when I accompanied all of my three children (in different years, a total of five times) on the 180-mile horse trek through Oregon country to Mt Hood with the Scouts.
Franchisee of a National Home Inspection Franchise since 1994
Registered Contractor, U.S. Department of Energy Home Energy Score (HES) Assessor, Certified Home Inspector
Performed over 9000 residential property inspections
Residential property development (purchase, restoration, and sales)
Merchant Navy Senior Officer (retired)