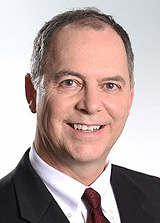 SIDNEY BARRETT, JR.
Sid Barrett is a mediator, arbitrator, and attorney in northern New Mexico.
From 2011 to 2018, he served as the first General Counsel of the Georgia Department of Public Health, a state government agency with a staff of more than 6,500 people and an annual budget of more than $670 million. As General Counsel, he advised the Commissioner of Public Health and supervised the agency legal staff.
In his previous position as Senior Assistant Attorney General and Section Chief for the Consumer Interests Section, Sid brought the state's first actions to enforce the disability access requirements of the Georgia Fair Housing Act, resulting in two landmark settlements. In addition, he represented the State of Georgia in matters relating to the tobacco industry and the 1998 Master Settlement Agreement, as well as multistate consumer and antitrust litigation. In 2004, he helped draft Senate Bill 157, the nation's toughest law against "payday lending," and successfully defended it against constitutional challenges in state and federal courts.
Before joining the Office of the Attorney General, Sid was a partner in the firm of Porter & Barrett, engaged in the litigation, arbitration, and mediation of commercial disputes. He specialized in litigation and contract matters relating to the construction industry, representing commercial and residential owners, architects, sureties, suppliers and contractors. In addition, he served as a mediator and arbitrator for several courts and private organizations, including the American Arbitration Association (construction disputes) and National Association of Securities Dealers (securities disputes.)
Education:
Davidson College (B.A., 1979) Davidson, North Carolina
Emory University School of Law (J.D., 1983) Atlanta, Georgia
Admitted:
State Bar of New Mexico, 2018 (active)
State Bar of Georgia, 1983 (inactive)
Georgia Supreme Court, 1986
Georgia Court of Appeals, 1984
U.S. Supreme Court, 2002
U.S. Court of Appeals for the Eleventh Circuit, 1985
U.S. Court of Federal Claims, 1998
U.S. District Court for the Northern District of Georgia, 1983
U.S. District Court for the Middle District of Georgia, 1992
U.S. District Court for the Southern District of Georgia, 1998
Professional Honors:
Martindale-Hubbell ISLN 909229106 "AV Preeminent" Rating
Fellow, Lawyers Foundation of Georgia, 2000
Order of Barristers, 1983
Who's Who in American Universities and Colleges, 1983
Emory Law School Moot Court Society, Director of Competitions 1982-83
Emory Law School Moot Court Intrastate Team, 1982
Emory Law School Research Writing and Advocacy Program, Instructor of the Year, 1982-83
Professional Activities:
Atlanta Legal Aid Society volunteer program, 1984-1999
Counsel to the National Association of the Remodeling Industry, Georgia Chapter, 1986-1999
NAACP Legal Defense Fund, Inc., volunteer investigator and attorney, 1981-1985
ABA Forum Committee on the Construction Industry, 1983-1999
Presentations:
"Ethics for the Government Attorney," CLE seminar, 2018
"Administrative Hearings in Georgia: Preparing and Trying Administrative Appeals," CLE seminar, 2012
"Prosecuting Pirates: Illegal Sales and Production of Counterfeit Goods Under Georgia Law," Prosecuting Attorneys Council, 2009
"Fishing for Loan Sharks: Prosecuting Payday Lenders," Prosecuting Attorneys Council, 2005
"Predatory Lending", 18th National Conference on Crime in the Black Community, 2003
"Payday Loans", Annual Conference of District Attorneys, 2002
"Mechanics Liens", National Business Institute, 1998
Adjunct Faculty, Emory University School of Law Kessler-Eidson Trial Techniques Program, 1987- present (Trial Advocacy)
Adjunct Faculty, Atlanta Institute of Music, 1991-1999 (Copyright)
Lecturer for SMH Bar Review (Civil Procedure and Remedies) 1990-95
Adjunct Faculty, National Center for Paralegal Training (Bankruptcy) 1992-1995
Community Involvement:
Big Brothers Big Sisters (Mountain Region, New Mexico) 2019 – present
Umpire, New Mexico Officials Association (baseball and softball) 2019 - present
Leadership DeKalb, Class of 2000
Board of Directors, Men Stopping Violence, Inc., 2003-2009
Assistant Scoutmaster, Avondale Estates Boy Scout Troop 6, 2004-2008
Volunteer lawyer, Atlanta Legal Aid Society, 1983-1999
1000 Lawyers for Justice, 1998
Baseball coach, Druid Hills Youth Sports, 1995-2006
Storyteller, Avondale Elementary School, 1998-2007
Alternative Dispute Resolution:
Registered Neutral, Georgia Supreme Court Office of Dispute Resolution, Registration No. 1164: General mediation and arbitration (currently inactive)
Resolution Resources Corporation, Arbitrator and Mediator, 1992-1999
American Arbitration Association, Arbitrator and Mediator, 1985-1999
Most requested arbitrator in Atlanta regional office for fast-track and residential construction disputes
National Association of Securities Dealers, Arbitrator and Mediator, 1985-1999
Participated in the development and implementation of a nationwide program for beginning and advanced arbitrator training
Author:
Attorney General Opinion 2009-4 (Public Service Commission)
Attorney General Opinion 2002-3 (Payday Loans)
"A Primer on Payday Loans," 3 The Georgia Prosecutor 5 (April 2002)
"The Construction Surety in Georgia," 40 The Atlanta Lawyer 20 (Fall 1993)
"The Center Holds: The Continuing Role of the Economic Loss Rule in Construction Litigation," 11 The Construction Lawyer 3 (April 1991)
"Recovery of Economic Loss in Tort for Construction Defects: A Critical Analysis," 40 University of South Carolina Law Review 891 (Summer 1989)
Quoted in several reported decisions, including Casa Clara Condominium Ass'n. v. Charley Topping & Sons, Inc., 620 So.2d 1244 (Fla. 1993), Pulte Home Corp. v. Osmose Wood Preserving, 60 F.3d 734 (11th Cir. 1995), and Heath v. Palmer, 915 A.2d 1290 (Vt. 2006), and cited in numerous other reported decisions.
"Making the Joint Check Arrangement Work for You", 9 Construction Litigation Reporter 130 (June 1988)
"Joint Check Arrangements: A Release for the General Contractor and its Surety," 8 The Construction Lawyer 7 (April 1988)
Quoted in three reported decisions, including Brown Wholesale Electric Co. v. Beztak of Scottsdale, Inc., 788 P.2d 73 (Ariz. 1990), and cited in several other reported decisions.
"Arbitration as a Strategic Alternative," 33 The Atlanta Lawyer 15 (Winter 1988)
"The Right to Bear Arms and Handgun Prohibition: A Fundamental Rights Analysis," 14 North Carolina Central Law Journal 296 (1983)
Personal: Married to architect Johnna Barrett; four children, Kyle, Chelsea, Lauren, and Grant. Interests include hiking, writing fiction, bass guitar and Hammond organ, painting, literature and history.
Reported Cases:
State v. Frederick J. Hanna & Associates, P.C., 287 Ga. 289 (2010)
Georgia Public Service Commission v. Turnage, 284 Ga. 610 (2008)
Carolina Tobacco Co. v. Baker, 295 Ga. App. 115, 124 (2008)
Southern Crescent Rehabilitation & Retirement Center, Inc. v. Ga. Dep't of Community Health, 290 Ga. App. 863 (2008)(cert. den.)
Glenn v. State, Dunlap v. State, 282 Ga. 27 (2007)(amicus curiae brief filed at request of the Georgia Supreme Court)
Clay, et alia, v. Baker, 238 Ga.App. 50 (2007)(cert. den.)
Global Diagnostic Development, LLC v. Diagnostic Imaging of Atlanta, et alia, 285 Ga. App. 50 (2007)(cert. den.)
North Atlanta Scan Associates, Inc. v. Ga. Dep't of Community Health, 277 Ga.App. 583 (2006)(cert. den.)
Tiisman v. Linda Martin Homes Corp., 279 Ga. 137 (2005)(amicus curiae)
BankWest, Inc. v. Baker, 324 F.Supp.2d 1333 (N.D. Ga. 2004), affirmed 411 F.3d 1289 (11th Cir. 2005), vacated for rehearing en banc 433 F.3d 1344 (11th Cir. 2005), grant of rehearing vacated, 2006 U.S. App. LEXIS 10461 (11th Cir. 2006), appeal dismissed 446 F.3d 1358 (11th Cir.2006)
BankWest, Inc. v. Oxendine, 266 Ga. App. 771 (2004)(cert. den.)
Albany Surgical, P.C. v. Dep't of Community Health, 257 Ga. App. 636 (2002)(cert. den.), appeal after remand 278 Ga. 366 (2003)
USA Payday Cash Advance Centers, Inc. v. Oxendine, 262 Ga. App. 632 (2003)(cert. den.)
United American Ins. Co. v. Insurance Dep't of Ga., 258 Ga. App. 735 (2002)(cert. den.)
National Viatical, Inc. v. State of Georgia, 258 Ga. App. 408 (2002)(cert. den.)
Insurance Dep't of Georgia v. St. Paul Fire & Casualty Ins. Co., 253 Ga. App. 551 (2002)
McClendon v. Ga. Dep't of Community Health, 261 F.3d 1252 (11th Cir. 2001)
Blue Cross & Blue Shield of Ga., Inc. v. Deal, 244 Ga. App. 700 (2000)(cert. den.)
Carolina Winds Owners Ass'n v. Joe Hardin Builder, Inc., 374 S.E.2d 897 (S.C. App. 1998)
Fowler v. Smith, 230 Ga. App. 817 (1998)
Westchester Specialty Ins. Serv. v. U. S. Fire Ins. Co., 119 F.3d 1505 (11th Cir. 1997)
Armstrong Transfer & Storage Co. v. Mann Constr. Co, 217 Ga. App. 538 (1995)(cert. den.)
U.S. Anchor Mfg. Co. v. Rule Industries, Inc., 264 Ga. 295 (1994)
Five Star Steel Contractors, Inc. v. Colonial Credit Union, 208 Ga. App. 694 (1993)
American Demolition, Inc. v. Hapeville Hotel Ltd. Partnership, 202 Ga. App. 107 (1991)(cert. den.)
Behling v. Ruckstaetter, 195 Ga. App. 552 (1990)(cert. den.)
Horton v. United States Fidelity & Guaranty Co., 194 Ga. App. 881 (1990)
Staley v. Southern Guaranty Inv. Co., 184 Ga. App. 212 (1987)
United States Fidelity & Guarantee Co. v. Rome Concrete Pipe Co., 179 Ga. App. 882 (1987) affirmed 256 Ga. 661 (1987)
AAA Van Service, Inc. v. Willis, 180 Ga. App. 18 (1986) appeal after remand 182 Ga. App. 46 (1987)
Augusta Iron & Steel Works, Inc. v. United States Fidelty & Guaranty Co., 790 F.2d 852 (11th Cir. 1986)
Leon Jones Feed & Grain, Inc. v. General Business Services, Inc., 175 Ga. App. 569 (1985)(cert. den.)