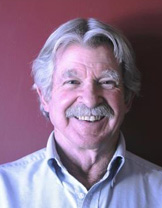 PHILIP CRUMP
GENERAL OVERVIEW
Philip Crump has been involved in the alternate dispute resolution arena since 1992 as a professional mediator, facilitator and an expert witness, assisting people to reach mutually agreeable resolutions of their differences; giving them opportunities to represent their own interests and helping them to share their perspectives. In addition to the construction industry, he has provided alternate dispute resolution services, facilitation and training for a broad range of clients and issues including: divorce and child custody, special education, workplace and EEO, business, as well as intervention and facilitation. His list of past and current clients is mentioned later in his biography and contains several prominent and important organizations, associations, government agencies, municipalities and other well-known entities that have come to realize how beneficial a professional dispute resolution specialist like Philip Crump can be.
EDUCATION
Philip received a Bachelor of Science Degree in Mechanical Engineering (with honors) from the University of New Mexico in 1984. He also received a Bachelor of Arts Degree in Sociology-Anthropology from Duke University in 1966. He continued on with graduate studies at the University of New Mexico from 1969-1971.
CONSTRUCTION RELATED TRAINING AND EDUCATION
Construction and Business Mediation – Thirty-hour course, with emphasis on the New Mexico Public Works Mediation Act. (Conducted by the American Arbitration Association in 1992)
New Mexico Construction Law – Eight-hour construction law seminar with overviews of state and federal laws affecting New Mexico Construction. (Conducted by the National Business Institute in 1995)
Land Use Facilitation – Eight-hour specialized training for facilitating development issues involving developers and neighborhood associations, as part of Albuquerque's Land Use Alternative Dispute Resolution Process. (Conducted by the New Mexico Center for Dispute Resolution in 1998)
ADA Complaint Mediation – Eight-hour course on special factors and sensitivities for mediating disputes between individuals with disabilities and "covered entities" under Titles II and III of the Americans With Disabilities Act (ADA). (Conducted by the Key Bridge Foundation in Las Vegas, Nevada in 1998)
OTHER ALTERNATE DISPUTE RESOLUTION
TRAINING AND EDUCATION
Basic Mediation Skills - Albuquerque Mediation Center – 1992
Adolescent-Parent Mediation – New Mexico Center for Dispute Resolution – 1992
Divorce and Child-Custody Mediation – CDR Associates (Boulder, Colorado) – 1992
Intercultural Collaboration Workshops – Intercultural Community Leadership Center – 1993
Certification Program for Professional Facilitators – Santa Fe Community College - 1996
Special Education Mediation – New Mexico State Department of Education – 1998
EEO Workplace Mediation – US Postal Service – 1998
Public Issues Facilitation – Public Dialogue Consortium – 2001
Family Group Decision Making Facilitation – New Mexico Protective Services Division – 2001
Individualized Education Programs Facilitation – New Mexico State Department of Education – 2003
Child Abuse and Neglect Mediation – New Mexico Children's Court – 2003
CURRENT AND PAST CLIENTS
NM Department of Health
United States Postal Service
NM Public Education Dept.
National Park Service
NM Magistrate Court Division
USDA Forest Service
NM 3rd Judicial District Court
US Equal Employment Opportunity Commission
NM Environment Department
US Dept. of Justice – Key Bridge Foundation
NM Dept. of Transportation
Federal Emergency Management Agency (FEMA)
Santa Fe Police Department
NM Regulation and Licensing Department
Santa Fe Public Schools
NM Department of Cultural Affairs
University of New Mexico
NM Children, Youth & Families Department
City of Santa Fe
American Institute of Architects, NM Chapter (AIA)
Santa Fe County
Albuquerque Teachers Federation
Los Alamos County
NM Federation of Educational Employees
Socorro County
Santa Fe Public Schools Administrators Association
Santa Fe Rail Yard Planning
St. Vincent Hospital
Las Clinicas del Norte
Santa Fe Preparatory School
The Santa Fe Opera
Greater Albuquerque Housing Partnership
PROFESSIONAL AFFILIATIONS
Philip Crump has been a member of the New Mexico Mediation Association since 1992. He has served on the NMMA board of directors since 1999. He is a member of the Association for Conflict Resolution and was a member of its predecessor organization – Society of Professionals in Dispute Resolution, the Academy of Family Mediators and the Conflict Resolution Education Network. Philip is also a member of the Northern New Mexico Human Resource Association and had previously served on its board of directors.
COMMUNITY INVOLVEMENT
| | |
| --- | --- |
| Old Santa Fe Association, (President 2001-2004) | 1996 - present |
| New Mexico Peace Corps Association, SF Chapter Facilitator | 1994 - present |
| Santa Fe Public Schools Student Wellness Advisory Council | 1997 - 1999 |
| Leadership Santa Fe, Program Committee, Board Member | 1995 - 1996 |
| Santa Fe Planning Commission, Urban Policy Committee | 1992 - 1994 |
| City of Santa Fe Growth Management Task Force | 1990 - 1992 |