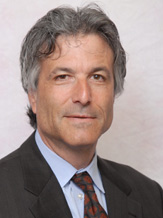 GENERAL OVERVIEW
Mr. Frumkin is a professional engineer licensed in fifteen states. He has been providing engineering design and inspection services at a variety of building types for over 30 years. This includes low rise to high rise buildings of all configurations. The services include ongoing inspection during and at the completion of construction to confirm general conformance with the architectural and engineering design drawings. He also specializes in the development of remedial plans for the correction of any deviations found as well as to repair life cycle deterioration and building upgrades. The services span a multitude of areas focusing on all building and site aspects.
Mr. Frumkin has also been used as an expert witness in numerous construction defect cases both for plaintiffs and defendants. His goal in all situations is a resolution without litigation.
In 2012, Mitchell was welcomed onto the American Arbitration Association's roster of neutrals. He was added to the New Jersey Roster of Mediators for Civil, General Equity and Probate Cases in 2017. Throughout his litigation duties he has been placed on both sides of the litigation experience. Most recently, he was the lead contributor to a significant monetary settlement to the Plaza Grande of Old Bridge Condominium Association pertaining to their dispute with the builder. Mr. Frumkin presented the deficiencies and their consequences during the building phase. At completion of the proceedings Mr. Frumkin' s firm was responsible for the development of extensive remediation plans and specifications as well as providing contract administration services throughout the construction process which is now complete.
PROFESSIONAL EXPERIENCE
Mitchell H. Frumkin is President of Kipcon Inc., a full-service engineering firm which provides engineering and design services across a full range of disciplines. Mr. Frumkin founded the firm in 1986 and fosters its growth with constant innovation and education. Throughout the past three decades, Mitchell has pioneered ways to design and deliver engineering solutions for all types of projects. These end-to-end solutions reflect the latest in engineering techniques and innovative technologies.
Mr. Frumkin is also a founding partner of Energy Squared, LLC. A consulting engineering firm providing single-source MEPR (mechanical, electrical, plumbing and refrigeration) engineering analysis and design for both new construction and existing building remodels. In addition, Energy Squared offers building performance modeling and energy simulations as well as feasibility studies for sustainable and energy-efficient facility energy system.
RECENT EDUCATIONAL SPEAKING ENGAGEMENTS
Mr. Frumkin teaches classes nationally on a variety of topics such as construction defects and all other aspects of multifamily residential community associations. List of his most recent classes:

Transitions: Problems and Solutions
How to prepare a RFP for Engineering Services
Selecting the Right Contractor
Causes and Solutions of Water Infiltration
Asphalt Remediation
Building Envelope Remediation
Reading Blueprints
Playground Safety
M-320 High Rise Maintenance and Management
M-370 Managing Developing Communities
The use of drones in the practice of engineering
Reserve Studies
Structural Engineering 101

He led the effort to develop national standards relating to Reserve Studies. He is a frequent speaker and writer on the state and national levels for the Community Associations Institute (CAI), the National Association of Homebuilders (NAHB), as well as other organizations.
LICENSES AND EDUCATION

He has a Bachelor of Science Degree in Civil Engineering from Tulane University and a Master's Degree in Business Administration from Rutgers University.
Certificate of completion of Arbitration Fundamentals and Best Practices for New AAA Arbitrators and NJAPM's Supplemental Civil Mediation Program.
Professional engineer licensed in fifteen states (NJ, NY, PA, CO, IL, ME, MD, MA, MS, NC, OH, TX, VT, VA, DC).
Community Associations Institute's Reserve Specialist designation.
Recently, obtained an F.A.A., U.A.S. Remote Pilot license.
AUTHORED PUBLICATIONS
Mitchell has served as the chair of a joint task force between the Community Associations Institute (CAI) and the National Association of Homebuilders (NAHB) dealing with the transition of community associations from developer to homeowner control. This task force published a paper entitled, Best Practices: Transitions.
In addition to numerous other publications, he is featured in the book, New Jersey Condominium and Community Association Law, in the section entitled, "Reserve Studies."
Past chairman of CAI's National's Reserve Professionals Committee, Mr. Frumkin is the contributing author of the Guide for Association Practitioners (GAP) report, Reserve Funds: How and Why Community Associations Invest Assets. During his time as Chair, this committee developed the "National Reserve Study Standards of the Community Associations Institute", as well as the "Reserve Specialist" designation. In 1998, he was awarded the National Presidents Award for these efforts.
In addition, Mr. Frumkin has served as a reviewer for the American Institute of Certified Public Accountants (AICPA) in regards to reserve study issues. In 2003 he was involved with rewriting the chapter in the AICPA's Common Interest Realty Associations Guide regarding future major repairs and replacements.
PROFESSIONAL AFFILIATIONS
National Home Builders Association Member
Cooling Tower Institute Member
International Code Council Member
Mr. Frumkin served as national President of the Community Associations Institute in 2002, as well as president of the National Research Foundation in 1997. On a local level he has served as President of the New Jersey Chapter in 1995 and of the CAI Pennsylvania and Delaware Valley chapter in 2016. He was inducted into the New Jersey Hall of Fame in 1998.
COMMUNITY VOLUNTEER EXPERIENCE
Mr. Frumkin volunteers his spare time to a variety of community and professional organizations.
South Brunswick Human Relations Commission - The Mission of the Commission is to foster good will, cooperation, and conciliation among the diverse cultures represented within the Township through community efforts and other means.
Ride for Amy Foundation – The Amy Foundation is to provide educational and early detection procedures for breast cancer among uninsured and underinsured women in central NJ who are without the financial means to obtain mammograms, diagnostic
ultrasounds, genetic testing, and biopsies to confirm a breast cancer diagnosis; and to work with professionals in the field to determine means to help uninsured and underinsured women in detecting breast cancer in its earliest stage.
The Foundation for Community Association Research Committee - The Foundation sponsors a needs-driven research that informs and enlightens all association stakeholders—residents, homeowner volunteer leaders, community managers and other professional service providers, legislators, regulators and the media. Our research initiatives: Build a database of knowledge that strengthens decision making, Identify and define critical community association trends, Facilitate greater understanding of the community association experience and Guide the volunteers and professionals who govern and manage associations. The foundation supports the continued success of common interest communities by identifying challenges that can be addressed with reliable and actionable research.
South Brunswick Senior Housing Committee – Provides affordable senior housing within the community. With two properties in place and future plans to expand.
AIPAC - Empowers pro-Israel activists across all ages, religions and races to be politically engaged and build relationships with members of Congress from both sides of the aisle to promote the U.S.-Israel relationship.
CAI - NJBA Task Force on Community Associations issues.