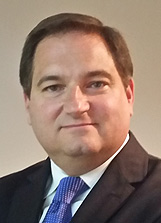 GENERAL OVERVIEW
Michael Fazio is a third generation builder/developer with over thirty years of professional experience in the New York metropolitan area. Throughout his career, he has built more than 800 homes and various commercial buildings, largely comprised of affordable, middle-income housing designed for young New York City families.
He has long been involved in the industry's professional organizations, particularly as a member of the Building Industry Association of New York City (BIANYC) since 1984. This is a local trade association of builders, contractors and related businesses and suppliers in Staten Island, the Bronx and Brooklyn. He was elected to serve as the organization's President in 1996. At that time, he was the youngest individual to hold this position in the Association's 27- year history. In 2007 he was named the Housing Advisor to the Staten Island Economic Development Corporation.
Concurrently, he became involved in New York State Builders' Association (NYSBA) and National Association of Homebuilders (NAHB), of which the Building Industry Association is a local affiliate. Mr. Fazio has also served these organizations with distinction in a variety of elected and appointed positions. In January 2001, he was elected President of NYSBA, a trade association of 18 local affiliates with 3,500 members across the State. Among his accomplishments, he played a pivotal role in the Association's drive, under NAHB's auspices, to create a fund to help address the housing needs of the victims and families of the September 11th terrorist attacks on the World Trade Center. For these efforts, he was honored with a Special Recognition Award by the Associated Builders and Owners of Greater New York, Inc. He also has held various leadership positions at NAHB which include New York State representative and New York State Build PAC chairman. Mr. Fazio was inducted into the New York State Builder's Hall of Fame in October of 2014.
An active supporter of a variety of civic and charitable causes, Mr. Fazio is the founding director of Home Aid NYC and one of the founding members of the Staten Island Film Festival. He remains involved in the fundraising and development efforts of St. Peter's Boys High School and the Staten Island Children's Museum.
Mr. Fazio holds B.S and M.B.A. degrees in Economics from Wagner College and attended the Real Estate Institute of New York University's School of Continuing Education.
AFFILIATIONS
ASSOCIATED BUILDERS AND OWNERS OF GREATER NEW YORK
Member 2010 – Present
BUILDING INDUSTRY ASSOCIATION OF NEW YORK CITY
President 1994 & 1995
2005 & 2006
Board Member 1989 – Present
Director of Government Affairs 2002 – 2005
NEW YORK STATE BUILDERS ASSOCIATION
President 2002
Board Member 1995 – Present
NATIONAL ASSOCIATION OF HOME BUILDERS
Legal Advocacy Committee 2013 – Present
Housing Finance Committee 2013 – Present
Federal Government Affairs Committee 2011 – Present
Board Member 1995 – Present
NEW YORK STATE BUILDER RESEARCH & EDUCATION FOUNDATION
President 2014
Vice President 2012 – 2013
Residential Director 2009 – 2011
Board Member 2005 – Present
APPOINTMENTS
Staten Island Economic Development Corporation – Advisory Member of the Board on Housing Issues
New York State Reciprocal Insurance Company – Board Member
NON-BUILDING AFFILIATIONS
Home Aid of New York City
Staten Island Film Festival – Staten Island Economic Development Corp.
Staten Island Children's Museum at Snug Harbor
EXPERIENCE
Woodrow Estates New York, NY
Owner, 1995 - Present
Builder/Developer of over 900 homes of middle income for sale and rental housing designed for New York City families
Developed and built commercial and medical facilities on Staten Island
Worked with City Agencies to obtain approvals for various projects i.e. City Planning; Department of Environmental Protection and Department of Buildings
PJAR-DBD New York, NY
Partner, 2009 – 2011
Joint Venture with Alan Ritchie of Phillip Johnson-Alan Ritchie Architects to perform Design-Build services
AVR Realty Corporation Yonkers, NY
Consultant/ Construction Manager, 1989-1995
Collaborated with Real Estate Developer Allan Rose of AVR Realty to exclusively develop and build all AVR properties on Staten Island, NY
Responsible for the coordination of various NY City agencies to secure approval of several residential building sites and subsequently built over 300 homes for AVR. The projects included; Sharrotts Estates, Sharrotts Woods, and McBaine Estates
Managed the installation of all infrastructure and site work which included the construction of 5,000 feet of sanitary force main and a sanitary sewage pumping station with the capacity to serve over 2,500 homes
Wieland Homes, Inc. Staten Island, NY
1986-1989 Construction Manager
1983-1986 Field Superintendent
Coordinated all field operations for the construction of the following projects:

157 Townhomes at Elmwood @ Treetop Village
50 Townhomes at Elmwood @ Huguenot Hills
Various other projects on Staten Island
INDUSTRY ASSOCIATION EXPERIENCE

Building Industry Association of New York City (BIANYC)
President, 2005-2006
Experience in giving testimony to City Council and City Planning Commission which addressed such issues as the proliferation of down zonings in New York City and the effect it would have on work force housing as well as the need for modernization of the Building Department
Worked with a select group of professionals to successfully encourage Mayor Bloomberg to put $17 Million back into the Building Department Budget
Advocate for affordable and work-force housing in New York State
President, 1994 & 1995
Youngest President in the 27 year history of the Association
Forged closer alliances with the State and National Builders Associations
Encouraged the Association to focus on promoting affordable North Shore development on Staten Island
New York State Builders Association (NYSBA)
President, 2001
Board of Directors, 1994 to Present
Played a pivotal role in NYSBA's drive, under the NAHB's auspices to create a fund to help address the housing needs of victims and families of the September 11th terrorist attacks on the World Trade Center
Assisted in the formation of the Builders Self Insurance Trust to obtain affordable Liability Insurance for its members
New York State Builders Research & Education Foundation
2014-2016 President
Vice President, 2009 - 2014
Board Member, 2005 – 2016
The foundation is the New York State's housing industry's philanthropic foundation to advance research and education for the benefit of the public
Helped steer the REF into becoming a strong educational resource in New York State
Act as an ambassador to promote and foster the REF and its benefits to building industry
EDUCATION
Master of Business Administration, Management
Wagner College, Staten Island, NY
New York University Real Estate Institute
Various Classes – Real Estate & Construction
Bachelor of Science, Economics
Wagner College, Staten Island, NY
MEMBERSHIPS AND AFFILIATIONS:
National Association of Home Builders
New York State Builders Association
Associated Builders and Owners of NYC