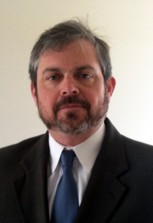 Matthew Dobson
GENERAL OVERVIEW
Matthew D. Dobson has been involved with the residential home building since 1992. He is currently a Director with the Vinyl Siding Institute in Washington, DC. Prior to joining the Vinyl Siding Institute, Mr. Dobson worked for the National Association of Home Builders. He also has experience working with the modular, panelized and log home industries. While applying his Construction Management degree in central Connecticut, he spent time managing a small custom home building company, a renovation company and an upscale tract building operation. In addition he is an active member with the International Code Council (ICC), the National Association of Home Builders and the National Fire Protection Association.
EDUCATION
Mr. Dobson graduated in from Michigan State University in East Lansing, Michigan where he received a Bachelor of Science Degree with a major in Building Construction Management.
Mr. Dobson has studied building science and processes extensively. He has a great deal of knowledge in the following areas of residential construction:
• Building Code Compliance
• Contract Implementation
• Design Issues
• Fire Code Compliance
• Green Building
• Life Safety Code Compliance
• Log Home Construction
• Modular Construction
• Panelized Construction
• Planning and Zoning Issues
• Program Certification
• Scheduling
• Standards Compliance
CONSTRUCTION INDUSTRY EXPERIENCE
Mr. Dobson began working as an industry manager for log, panelized and modular manufacturers with the National Association of Home Builders. Following his initial employment with the NAHB he was an owner of a small custom home construction company and managed inner city renovations and a large tract construction project. Dobson then gained valuable experience as a representative of the National Association of Home Builders. Dobson represented NAHB as a member on the National Fire Protection Association's Life Safety Code, National Fire Code and National Electrical Code Technical Committees. Dobson currently acts as an industry representative for the Vinyl Siding Industry.
Current Affiliations
Mr. Dobson currently has active memberships with:
• American Institute of Building Design
• Charlotte Home Builders Association
• Greater Atlanta Home Builders Association
• International Code Council
• National Association of Home Builders
• National Fire Protection Association