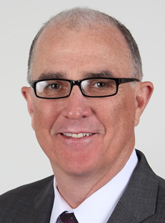 OVERVIEW
Kenneth Fox has practiced architecture in the State of New Jersey since 1985. Thirty-two years of this experience has been as the President of Fox Architectural Design, PC, Fox Architectural Design, LLC; Architects and Planners. Fox Architectural Design is a full service practice that specializes in residential, commercial, and municipal construction projects of generally 10,000 square feet or less. Fox Architectural Design assists municipalities with their public works projects, including, but not limited to, police departments, fire departments, public works buildings, roofs, handicapped accessibility, and all aspects of municipal construction project needs.
The commercial projects of Fox Architectural Design include multi-use, multi-story buildings, tenant fit-ups, and industrial projects in pre-engineered buildings. He specializes in automotive occupancies, including service, auto body, etc. Fox Architectural Design also specializes in religious structures and accommodations and has worked with over 15 denominations with their congregational needs.
Another specialty of Fox Architectural Design is waterfront structures. Ken is an expert in understanding the implications that water in the State of New Jersey have on the development of both residential and commercial buildings. The residences must conform with fresh water wetlands permits, flood hazard area permits, CAFRA permits, Highlands exemptions, and other permitting processes. Kenneth is very adept in directing his clients to an expeditious conclusion of a lengthy New Jersey permitting process.
Kenneth has a wealth of knowledge and experience in all aspects of residential and light-frame commercial construction. He is an expert in Building Code Analysis and has participated in Construction Contract Negotiations for over 35 years. Ken specializes in creative structural problem solving for both commercial and residential construction.
Kenneth has been licensed to practice architecture in the State of New Jersey since 1985, in New York since 1997, and in Pennsylvania since 2000. Also, Kenneth is a Licensed Professional Planner in the State of New Jersey.
PROFESSIONAL PLANNER
Kenneth Fox has been a Professional Planner since 1987. He has been recognized as an expert in both Architecture and Professional Planning in over eighty-five (85) municipalities within the State of New Jersey with regard to residential and commercial buildings and sites. Fox Architectural Design is also an expert in commercial site plant design, and Kenneth has participated in the planning, layout, and construction oversight of many site projects.
PROFESSIONAL AFFILIATIONS
American Institute of Architects (AIA), Newark Suburban Chapter, New Jersey, Member
Metropolitan Buildings and Contractors of New Jersey (METRO), Board Member

National Association of Home Builders (NAHB), Member

Morris Hills Regional School District, Career and Technical Education Advisory Committee

County College of Morris, Design Curriculum Advisory Committee

New Jersey School of Architecture (NJSOA) at NJIT, Dean's Advisory Council

National Council of Architectural Registration Boards (NCARB), Member

Commercial Real Estate Industry for Advancing Women (CREW), Member
COMMUNITY VOLUNTEER EXPERIENCE
PROFESSIONAL AWARDS & RECOGNITIONS