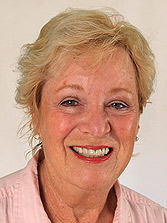 KATE KRAUSE

GENERAL OVERVIEW

Kate Krause is an arbitrator, mediator, dispute review board member, and early neutral evaluator with more than 30 years' experience in complex construction, commercial and international disputes. She spent 20 years in construction litigation and contract negotiation in major law firms; three years as outside general counsel for a multi-national general contractor; and eight years as a construction claims consultant. For the past 15 years, Kate's practice has focused exclusively on alternative dispute resolution. Her practice has involved projects ranging from single family homes to multi-million-dollar government and private residential, commercial, and industrial construction projects in the U.S. and internationally, including residential developments, luxury homes, treatment plants, power plants, airports, highways, bridges, hotels, conference centers, visitors' centers, and military base ranges.
Kate's construction expertise includes:

Government Contracts: Contract Disputes Act, Miller Act claims, bid protests, Federal Acquisition Regulations.
Scheduling Claims: delay, acceleration, impact, disruption, including detailed review of critical path method schedules, Gantt charts, resource scheduling, lost profits, extended and home office overhead, Eichleay claims, general conditions, lost productivity.
Defective Design and Construction: inaccurate P&IDs, structural, HVAC, electrical, mechanical, roofing, moisture intrusion, building envelope, concrete, paving, landscaping, irrigation.
Payment Disputes: prompt payment acts, pay-if-paid and pay-when-paid clauses, backcharges, pass-through claims, liquidated damages, termination for cause, termination for convenience.
Changes Disputes: excessive owner changes, waiver of written notice requirements.
Cost Overrun Claims: involving analysis of project budgets, pay applications, and cost reports.
Differing Site Conditions Claims: reasonable site inspection, misrepresentation of site conditions, unanticipated site conditions, timely notice of differing site conditions.
Surety Bond Claims: bid bonds, payment bonds, performance bonds, material changes in project scope, replacement contractors.
Construction Insurance Claims: general liability, builder's risk / contractor's all risks, professional liability, mechanics lien claims, subrogation, coverage exclusions, duty to defend and indemnify.
Real Estate: commercial leases, purchase agreements, landlord/tenant disputes, property valuations, easements, partnerships, joint ventures, bad faith, breach of fiduciary duty, breach of warranty, breach of contract, intentional interference, homeowners' association disputes, asset purchase agreements, negligence.
Kate has acted as arbitrator, mediator, attorney, or claims consultant on a wide variety of claims of up to $285 million, including:
Disputes between design-builder and design engineers of a concert hall and conference center in Reykjavik, Iceland.
Claims for delays and excessive owner changes in construction of a salt-to-bleach plant in Pennsylvania.
Differing site conditions and variation-in-quantity claims asserted by general contractor against a Board of Water Commissioners in contract to remove sediments from a reservoir.
Delay and differing site conditions claims relating to cofferdam construction of a power plant in Mexico.
Delay and defective work claims among project owner, general contractor, and subcontractor arising out of construction of a luxury hotel in Vail, Colorado.
Claims by design-builder against owner on project for repairs and upgrades to refinery in Utah, involving incomplete and inaccurate owner-provided P&IDs and excessive owner changes.
Excavation and trenching subcontractor's differing site conditions claims against the U.S. government arising from construction of multiple ranges and an assault course at a military base in Colorado.
Differing site conditions and changes claims in connection with the construction of the Hoover Dam Visitors' Center.
Disputes between the general contractor and the government arising from construction of the parallel span of the Chesapeake Bay Bridge.
Asphalt paving contractor's claims against a state Department of Transportation involving alleged misinterpretation of the specifications and QA/QC requirements for the project.
Construction defect claims involving a residential development in Thornton, Colorado;
Disputes between prime contractor and Italian stone supplier over defective work performed in the Terminal of the Denver International Airport.
Target price claims between design engineers on Department of Transportation and P3 roadway construction projects in Boulder, Colorado.
Negotiations with the City and County of Denver and preparation of the design/build contract for Denver International Airport Terminal and Concourses.
Claims of a group of tenants against the landlord of a commercial building in Los Angeles, California.
Breach of contract and breach of fiduciary duty claims among partners in a real estate development group.
WORK HISTORY
Krause Dispute Resolution, Principal, Arbitrator/Mediator, 2017 to Present.
Independent Arbitrator/Mediator, 1997-2016.
Sage Consulting, Denver, CO, Construction Claims Consultant, 2003-2005, 2008-2013.
Sherman & Howard, Denver, CO, Contract Litigation Attorney, 2006-2008.
Sole Practitioner and Construction Claims Consultant, 1999-2002.
PCL Construction, Inc., Denver, CO, Outside General Counsel, 1995-1998.
Rothgerber, Johnson & Lyons (currently Lewis, Roca, Rothgerber, Christie), Denver,
CO, Partner, 1988-1994.
O'Connor & Krause, Vail, CO, Managing Partner, 1984-1987.
Alschuler, Grossman & Pines, Los Angeles, CA, Associate, 1979-1981.
ADR TRAINING
CIArb Accelerated Route to Fellowship (International Arbitration) Assessment, 2018.
ICC 16th Miami Conference on International Arbitration, 2018.
ABA 11th Annual Arbitration Training: A Comprehensive Training in Advanced Arbitration Skills, 2018.
AAA Construction Conference, 2018.
AAA Mediator Essentials: Skills for Facilitating Negotiated Agreements, 2017.
Multiple AAA seminars from 2000 – 2018.
AAA Construction Arbitrator II Training, 2002.
AAA Construction Industry Arbitrator Training, 1998.
AAA Basic Arbitrator Training, 1997.
PROFESSIONAL ASSOCIATIONS
American Arbitration Association, Neutral Arbitrator, Construction, Commercial, and Large Complex Case Panels.
Fellow, Chartered Institute of Arbitrators.
American Bar Association:

Dispute Resolution Section: Assistant Secretary; Model Arbitration Rules Working Group; Committees on International Dispute Resolution, Arbitration (Cybersecurity Subcommittee), Ethics, Mediation, and Women in Dispute Resolution.
ABA Forum on Construction Law: Divisions on International Construction, Litigation and Dispute Resolution, and Government Construction.
ABA International Law Section: Committees on International Arbitration, Latin America and Caribbean, and Mexico.

International Chamber of Commerce / U.S. Council for International Business.
International Bar Association.
Dispute Resolution Board Foundation.
Colorado Women's Bar Association (Past Board Member).

PRESENTATIONS, PUBLICATIONS AND TEACHING
Organizer and Speaker, Emergency and Interim Relief in Domestic and International Construction Arbitration, to be presented at the Construction SuperConference, December 2019.
Organizer and Speaker, Emergency and Interim Relief in Domestic and International Arbitration, presented at the ABA Dispute Resolution Section Spring Conference, April 2019.
"Emergency Relief in Domestic and International Construction Arbitration," The Construction Lawyer (co-author with Joseph Matthews) (ABA, to be published Spring 2019).
"How to Structure a Persuasive Prehearing Brief in Construction Arbitration," Under Construction (ABA Nov. 2018).
"Preparing Reasoned Awards in Arbitration," Just Resolutions (ABA, Nov. 2018).
"Can an Arbitrator Conduct Independent Legal Research – A Brief Overview – Part 1," Arbitration Committee E-Newsletter (ABA, Aug. 2018).
"Can an Arbitrator Conduct Independent Legal Research – A Brief Overview – Part I1," Arbitration Committee E-Newsletter (ABA, Nov. 2018).
Co-author and editor of second editions and annual cumulative supplements during 2003-2005 and 2008-2013 of following treatises authored by William Schwartzkopf and published by Wolters Kluwer: Calculating Construction Damages; Calculating Lost Labor Productivity in Construction Claims; and Practical Guide to Construction Contract Surety Claims.
Adjunct Professor of Law at DU Law School for several years, teaching Pre-Trial Practicum and Evidence class.
EDUCATION
University of California at Los Angeles (JD, 1979), Law Review Board of Editors.
University of Colorado (BA, 1973).
London School of Economics, Spring 1973.
Chapman College Semester at Sea, Spring 1972.
PROFESSIONAL LICENSES
Admitted to the Bar: Colorado, 1984; California, 1979; U.S. Court of Appeals: Ninth (1979) and Tenth (1988) Circuits.