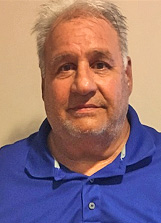 GENERAL OVERVIEW
Mr. Damato has extensive experience in the construction field. He started as a teenager working in his family's construction business. He then branched out starting and successfully owning his own company for 30 years. While in business he did work for Fortune 500 companies such as Toll Brothers and Garden Homes to name a few.
He then started his second career as an Inspector. He was acting construction official for New Jersey Department of Community Affairs. He was responsible for overseeing the day to day construction operations for Xanadu/American Dream, New Met Life Stadium, New Giants Training Facility, Meadowlands, Meadowlands Train Station in addition to many large projects for the State of New Jersey.
While employed by the State of New Jersey some of his jobs included:
Doing damage assessment for Superstorm Sandy
Claims analyst for State of New Jersey, New Home Warranty
He was involved in many bureau decisions and arbitrations for the State of New Jersey
He appeared in court as an expert witness on behalf of the State of New Jersey
After working for the State of New Jersey for 15 years, he accepted a position as Sub-code official for the Township of Union where he is currently working. He also serves as Acting Construction official for Berkley Heights Township. In addition, he is an Adjunct Professor at Middlesex County College in Edison, New Jersey. His courses include: International Residential Codes, International Building Codes and Administrative Codes for the State of New Jersey.
Certifications & Licenses:
UCC License #008485
Construction Official
Sub-Code Official
Building HHS
UCC License #MD0824
Multi-Dwelling