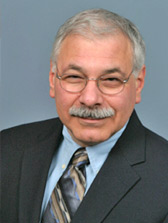 DON ESPOSITO
GENERAL OVERVIEW
Don Esposito brings over 42 years of business expertise in the building industry. While the majority of his experience is in single-family, multifamily and residential land development, Don is also well versed in industrial, commercial and retail building. Don currently provides services to the homebuilding and realtor communities. He brings to the table the unique opportunity to be available when and where needed for arbitration and/or mediation appointments on short notice.
Don has gained experience throughout the US and has an in-depth working knowledge of building codes, residential design and building industry best practices. His most recent engagement was as a builder of energy-efficient, green, single family homes in the Dane County area of Wisconsin. Prior residential engagements also include a single-family builder division president in Columbus, Ohio; land development director in central New Jersey and multifamily building director in New Jersey and New Hampshire. Commercial and retail building experience was gained in Texas while industrial engagements occurred in California, Ohio and New York.

Don's formal education includes a bachelor's degree in civil engineering from Brown University and a master's degree in civil engineering/construction management from Stanford University School of Engineering. Concurrently with the MSCE, Don also earned a Masters in Business Administration from the Stanford University School of Business. This formal training imparted a process-oriented approach to decision-making which serves the arbitration and mediation program extremely well.

Don remains an active member of homebuilding professional associations, giving back to the industry to which he has devoted his career. He is a former member of the Madison Area Builders Association, serving various board of director roles, was chosen as the MABA Builder of the Year in 2006 and was President in 2007. Don was also a member of the Wisconsin Builders Association, serving on its board for many years and as its President in 2011. He was awarded the WBA Rising Star Award in 2007 and WBA Builder of the Year in 2015. On the national level Don has served as a member of the National Association of Home Builders board of directors, Wisconsin's State Representative to the NAHB and served on its executive board, Audit and State Government Affairs committees. He also served as an associate member of the American Society of Civil Engineers. In Texas, Don is a member of the Greater Houston Builders Association and the Texas Association of Builders and remains very much engaged in his homebuilding associations.

Don also brings a wealth of civic and corporate experience, having served on the Board of Directors & as Finance Committee chair of the Wisconsin Energy Conservation Corporation and Commissioner and Secretary of the Dane County Regional Airport Commission. Due to his knowledge of building codes, Don was appointed by the Wisconsin Legislature as a member of the WI State Building Inspector Review Board. He was also a board member of the Dane County Regional Transit Authority, board member of the City of Sun Prairie Economic Development Commission and also served as Treasurer of his church in Sun Prairie. In 2009, Don was awarded Dane County Water Champion for his work in building industry erosion control and stormwater management.

Don and his wife Christine are the proud parents of three sons and daughters-in-law as well as 4 grandchildren. In his downtime; he enjoys international traveling, gardening, gourmet cooking and being a Big 10 sports fanatic.