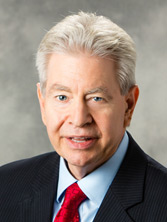 GENERAL OVERVIEW
Dave is a university professor and attorney, including a decade with major corporations and 30 years of private practice experience. He has extensive experience working with construction contractors involving contract disputes, property damage, and injured employee and compliance issues. He has served as a mediator in hundreds of cases and provides expert witness testimony in construction, business and employment cases. He has provided mediation and collaborative practice training.
During his career, Mr. Schein has been involved with all areas of Alternative Dispute Resolution. He has successfully completed mediations in Texas and in Virginia for trial level and appellate courts and federal district courts. He has performed arbitrations in Washington, DC and Virginia. His expert analysis and counsel in constructon, business, employment and family law matters is based on over forty years of practical experience, including a decade with Fortune 50 companies and over thirty years of private practice.
Mr. Schein is licensed to practice law in Texas and Virginia. He is also a licensed real estate broker in both states. He is a member of the Labor Section of the Texas Bar Association. He has previously served as a member of the Council of the Houston Bar Association ADR Section. He is also a Collaborative Practitioner and was qualified as a trainer by the International Academy of Collaborative Practitioners.
His ADR practice emphasizes construction, business-to-business, employment and real estate disputes. Mr. Schein has received advanced training in the mediation and arbitration of employment related disputes. He has completed a special American Bar Association training program for mediation of disputes for the Equal Employment Opportunity Commission. Mr. Schein has participated in numerous advanced training courses and programs for arbitrators. He has completed the US Postal Service Advanced Mediation Training for the REDRESS Program and the World Bank Employment Mediation Training.
Mr. Schein has provided mediation training for the Veteran's Administration, Federal Executive Board, Health Care Financing Administration, the Office of Personnel Management Executive Training Center, and for numerous mediation certification courses. He has provided programs on dispute resolution and collaborative practice for collaborative training through Commonwealth Mediation Group, Richmond, VA.
A qualified mediator in Texas and Virginia, he was previously certified by the Virginia Supreme Court as a Mediator, General and Family, and as a Mentor. He is has served as a member of numerous ADR panels, including the United States District Court, Southern District of Texas; and US Postal Service REDRESS program. He has performed numerous mediations for the Harris County Dispute Resolution Center. He has also served as an arbitrator for the Better Business Bureau Auto Line Program. In Texas, he provides arbitration and mediation services through The Heights Mediation Center, Houston.
Mr. Schein is well known throughout the business community due to numerous seminars and lectures throughout the United States speaking to contractors, business groups and employers. He has been featured in seminar appearances from New York and Florida to California. Dr. Schein is presently Associate Dean and Professor for the Cameron School of Business of the University of St. Thomas in Houston, TX. He has previously taught for the University of Virginia, University of Richmond and the University of Mary Washington.
Ph.D. – University of Virginia; JD - University of Houston; MBA - University of Virginia; BA - University of Pennsylvania.