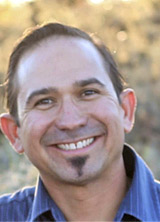 GENERAL OVERVIEW
David Valencia is a construction industry professional with 20 plus years of experience with both commercial and residential construction. David holds a New Mexico contractor's license as an insulation contractor. He is the past president of the San Juan County Home Builders Association. He is the current chairperson of the Building Issues and Government Affairs committees of the New Mexico Home Builders Association which gives him insight and expertise in construction issues involving both building professionals and consumers.
David has worked for Valencia Insulation since he was 13 years old and obtained his Insulation Contractor's license after college. He is now co-owner of Valencia Insulation with his father, who started the business in 1978. He specializes in creating energy and temperature efficient residential and commercial new construction, as well as improving energy efficiency for existing buildings. David is an expert in both blown in fiberglass insulation, as well as closed-cell foam spray. David has a reputation in the four corners area as a dependable, honest and hard working man who is committed to customer satisfaction.
In an industry where the bottom line can too often become money, David and his family have made quality the driving force behind all the work they do. David lives in Farmington with his wife and 2 small children.
EDUCATION
David attended New Mexico State University's College of Business and graduated with a Bachelor's Degree in Finance in 2004. He returned to NMSU in 2006 for an additional Bachelor's Degree in Accountancy. .
HOME BUILDER ASSOCIATIONS
New Mexico Home Builders Association
Building Issues Committee, Chair
Government Affairs, Chair
San Juan Home Builders Association
President 2015-2017
AWARDS
Jerry Haddox
Rising Star