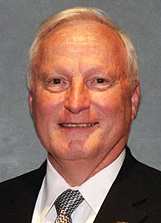 DAVID BOSSART
SCGREA, CCRA, CTA, CPB, GMB, CGP
GENERAL OVERVIEW
David Bossart is founder of Bossart Builders who has developed and built over a half million square feet of commercial and institutional and multi family residential buildings as well as over 50 churches and many custom homes throughout New Jersey, New York, Pa., Connecticut and Virginia. He has in depth knowledge and experience in site selection, residential valuation and feasibility, all types of governmental approvals including building permits, site plans and subdivisions, and negotiating financing for many real estate development companies. He is also founder of Property Research Associates a full service real estate valuation and appraisal company in New Jersey. He is a State Certified General appraiser (SCGREA) in New Jersey and Pa. and a New Jersey State Certified Tax Assessor (CTA).
David also holds the Certified Commercial Real Estate Appraiser (CCRA) designation from the National Association of Real Estate Appraiser. He is a Past President of the Community Builders Association in 1988, Life Director of New Jersey Builders Association (NJBA) and Commercial Council Chair of Metro Builders. He is a designated Commercial Property Builder (CPB) , Graduate Master Builder (GMB) and Certified Green Professional (CGP) and Certified Active Adult Senior Housing Specialist (CAASH) of the National Association of Home Builders. Also serves on the Mortgage Housing Finance Committee and the Systems Building Council.
As a NJBA Life director, he has served on various local and State committees including Legalaction , Redevelopment & Land Use, Environmental and Legislative affairs committee. Speaker at the International Builder Show 2006, 2007, 2008 2009, 2010, 2011 on commercial condominiums. commercial building and development, feasibility and valuation of commercial projects and building institutional buildings Serves as the State Representative for New Jersey and Area II Board of Directors (NJ & NY) to the National Association of Homebuilders (NAHB) since 2014.
David was named the Community Builders Association- "Builder of the Year" in 2006., and received the CBA Founders Award in 2009. Also the Metro Builders membership award in 2014. He has been featured in Builder/Architect magazine in New Jersey in1997 and 2002 and again in December 2006 , the National Commercial Builders magazine in June 2008, as well as the national magazine Your Church Today.
Presided over the development of the Education-Dream House which won a National Building Award from NAHB.
In 2010 Bossart Builders won the New Jersey Builders Association SAM awards for both Shiloh Pentecostal Church – "Best Commercial Redevelopment Project" and for Mt Zion Baptist Community Center—"Best Commercial Building Project". SAM awards also won in 2011, 2012, 2013, 2014 and 2015.
David continues to specialize in building church and private educational facilities throughout New Jersey as construction manager and independent dealer of Barden & Robeson Corp. He is a recipient of Bardens Commercial Division Quality Construction and Builder of the Year Awards. Twenty year volunteer at Morris Habitat for Humanity and recipient of the Beth Everett Award in 2014.
Volunteer to Honduras HFH Global in 2014 and Armenia in 2015.