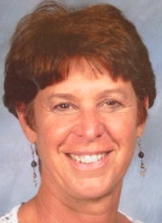 ALTHEA HALCHUCK
GENERAL OVERVIEW
Althea Halchuck's background includes more than 25 years in the construction and real estate field, most notably as a building contractor and real estate broker as well as a real estate appraiser, certified in 3 states. This, coupled with her current career in dispute resolution, makes her well qualified to mediate and arbitrate construction disputes.
Since moving to California in 2003, Althea has been working as a mediator with the Los Angeles County Department of Consumer Affairs, the Los Angeles City Attorney's Office and the Los Angeles County Superior Court, having attended numerous training classes and conferences in California and in New England. In addition to performing hundreds of face to face and telephonic mediations, she has coached new mediators, acted as a facilitator/mediator in a "Day of Dialogue" at a troubled Los Angeles High School and works as an Ombudsman at a local nursing home.
In the arbitration field, she is a Certified Arbitrator for the National Association of Securities Dealers and the Better Business Bureau.
EDUCATION AND DISPUTE RESOLUTION TRAINING
National Association Securities Dealers – 20 Hrs. Arbitration Panel Basic Training,
Civility in Arbitration, Expungement; and Your Duty to Disclose; 2005
Better Business Bureau - 12 Hrs. Arbitration Training (Auto-Line Program); 2005
Los Angeles City Attorney's Office - 160 Hrs. Dispute Resolution for a Diverse Population (classroom training and mentored supervision); 2005
California Department of Aging - 36 Hrs. Ombudsman Training Program; 2005
California Consumer Affairs; Los Angeles County - 25 Hrs. Dispute Training; 2004
Mediation Works, Inc.; Boston District Court - 30 Hrs. Advanced Mediation Training; 2004
Mediation Works, Inc.; Boston, MA - 36 Hrs. Dispute Resolution Training; 2003
California Academy of Mediation Professionals - Enhancing Non-verbal ADR Skills and Cross-cultural Dispute Resolution; 2004
Southern CA Mediation Ass'n – Cutting Edge Issues in Construction Mediation; 2004
New Hampshire Conflict Resolution Association; Concord, NH - Interpersonal Conflict & Mediating; 2004
Massachusetts Board of Real Estate Appraisers; Dedham, MA - Expert Witness Training, Residential Home Design, Appraising 1-4 Families, Approaches to Value, Ethics & Professional Standards; 1995-2204
Northern Essex Community College - Haverhill, MA - Land Survey I & II; 1994
University of Massachusetts - Boston, MA - B.A.; 1974
CERTIFICATION AND LICENSES
Arbitrator (#A34034) National Association of Securities Dealers (NASD) 2005 to Present
Ombudsman (#19-1184-5) CA Dept. of Aging - 2005 to Present
Certified Arbitrator (#29627) Better Business Bureau - Colton, CA - 2005 to Present
Certified Residential RE Appraiser (#AR034062) State of California - 2004 to Present
Certified Residential RE Appraiser (#4632) Commonwealth of Mass - 1993 to Present
Certified Residential RE Appraiser (#402) State of New Hampshire - 1995 to Present
HUD/FHA Appraiser - US Housing & Urban Development - 1995 to Present
Real Estate Broker, GRI - State of New Hampshire - 1980 to 2001
Real Estate Broker, GRI - Commonwealth of Massachusetts - 1975 to 2002
CONSTRUCTION INDUSTRY INVOLVEMENT
Construction industry involvement includes the building and selling of 50+ new single family homes, both spec and custom, and hands-on renovation of 5 single family homes used for rental or for sale.
Many of the appraisals performed included new construction, typically from blueprint and undeveloped site to a finished home. Working with the general contractor and the bank providing the financing, Althea was immersed in the construction project from groundbreaking to the final completion, and was charged with the responsibility of inspecting each phase of construction for the release of funds. In addition, part of her responsibility was to insure that the quality of materials and workmanship was "as built," per specs and plans.
In her 10+ years as a HUD/FHA appraiser, Althea was required to inspect as well as to value new and used homes including condos and multi-families. It was her responsibility to certify that the property being appraised conformed to HUD guidelines and to report any items that needed repair or further inspection by a technical expert. Every component of the home was checked, from roof to basement, as well as any outbuildings and site improvements. Much like a home inspector, she was required to test water pressure, heat and air conditioning systems, plumbing and electrical for problems, as well as to indicate water and sewer locations and acceptability. Environmental issues, inside and out, also had to be addressed and reported.