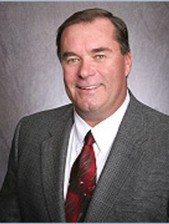 ALLEN BARBER
GENERAL OVERVIEW
Allen's hands on experience gives confidence in his ability to bring the highest level of professional knowledge in all phases of Residential Construction and Remodeling in the construction process.
As a partner of one of Northern Colorado's largest Resort Construction Company Developments and 24 years of high-end Residential Building in Nebraska, the wisdom and vision of success has stood the test of time.
Allen has been actively involved in all phases of the Residential Building Industry for over 38 years. As a graduate with honors in Building Construction Technology and inducted into the Hall of Fame of Outstanding Alumni for his leadership and service in the Construction Industry.
It is with a broad range of construction experience that gives Allen the knowledge and ability to bring the highest level of professional wisdom and expertise of construction process and procedures to the table. Allen understands that time is money. Budgeting, scheduling, quality in workmanship, materials and professional qualified sub-contractor's is essential in quality control per industry guidelines and standards. Disputes governed by industry standards set forth are clear, precise and equitable. Therefore, experience and knowledge of industry standards prevail in positive, affordable, and equitable solutions.
Experience includes: Land Planning & Design; Utilities - Easement; Regulations & Codes; Financing & Appraisals; Comptroller – Purchasing – Design & Decorating; Specifications & Materials; Marketing & Sales Staff Guidance; Job Scheduling – Quality Control – Warranties; Local Home Builder's Association President; State Home Builder's Association President; State Home Builder's Association Representative; Legislative Representative & Policies; OSHA-EPA Training – Policies – Awareness; Habitat for Humanity Builder & Severally Disabled Charity Builder.
Committed to Quality Building since 1976.