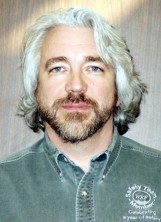 WILLIAM STOWE
GENERAL OVERVIEW
City of Des Moines, Assistant Manager--Public Works/Engineering , Senior Operations Leader for all municipal infrastructure and services. September '99 to present.

City of Des Moines, Human Resources Director. Senior Management Team Leader responsible for Change Management and Continuous Improvement Processes, as well as traditional Human Resources areas. September '97 to September '99.

MidAmerican Energy, Operations Manager. Operations Business Unit Leader in the most profitable Energy Delivery Profit Center. Iowa City/Cedar Rapids IA, April '96-September'97. Manager of Human Resources. Designed, developed and implemented comprehensive Human Resources Systems January '94 to April '96. Manager of Employee Relations. Architect of Workplace Transformation Activities including Quality Initiatives, Performance Development Design and Implementation, and, Peer Review systems. January '91 to January '94. Manager of Labor Relations. Lead Collective Bargaining and Contract Administration involving IBEW represented technical, production and customer service employees. February '89 to January '91.

Shell Oil. Industrial Relations Analyst. Human Resources Generalist duties involving consulting to business units involved in operations of a petrochemical complex. New Orleans, July '86 to February '89.

Inland Steel Industries. Labor Relations Representative. Lead representative in collective bargaining and labor agreement administration for underground mining operations. Human Resources Representative. Comprehensive duties at an integrated steel manufacturing facility employing 28,000. Coordinated apprenticeship training and compensation planning for a state of the art continuous casting facility. Chicago, May '84 to July '86.

National Labor Relations Board. Field Examiner. Investigated allegations of unfair labor practices filed by unions, employees, and employers under the National Labor Relations Act. Peoria, IL, May '83 to May '84.
EDUCATION
Grinnell College, Bachelor of Arts.
University of Wisconsin, Master of Science in Engineering.
University of Illinois, Master of Science in Industrial Relations.
Loyola University Law School, Juris Doctor.
PROFESSIONAL AFFILIATIONS
President Iowa Chapter of the American Public Works Association*American, State and County Bar Associations* Phi Beta Kappa*American Arbitration Association National Panelist for Construction or Commercial Disputes*American Society of Civil Engineers