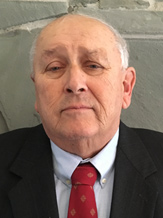 GENERAL OVERVIEW
Professional Project Manager, Engineer & Arbitrator with 35+ years of diversified business experience with an emphasis in construction arbitration & management, conceptual designing, permitting, planning and scheduling, detail engineering, contract preparation, financial management and start up activities. Excellent communication skills and very confident working within all levels of project delivery from the officers of the company to engineering contractors/ vendors, tradesmen to government officials. Very organized and decisive in accomplishing all tasks and knows what it takes to get a job done on time, with quality and within budgetary constraints.
PROFESSIONAL EXPERIENCE
INDEPENDENT ARBITRATOR, & CONSULTING ENGINEER Egg Harbor Township, NJ 1999 - present
35 Continuous years preforming residential warranty arbitrations in NJ and surrounding states. Does structural and geotech engineering for various builders & architects. Designed and detailed structural support systems for elevated utility generation catalytic converter systems including provisions for thermal expansions. Continues to preform engineering for numerous utility platforms and structural supports for flue and duct systems for large utility boilers. Did internal rehabilitation of underground bell and spigot concrete cooling water lines and related engineering and installation activities via vendor. Preformed bulkhead design, permitting & installation certifications. Worked as principal civil/structural engineer for a 16 acre solar site in Pa.; served as consultant for Ocean City, NJ in the installation of solar panels atop 5 municipal buildings, Consulted on several private ground mount and roof mount photovoltaic installations in NJ, Pa., Dl. Personally preformed all engineering & related for standard and alternate design septic systems. Atlantic City Electric Co. has hired William back in 6 of the past 7 years as an onsite construction manager for new and expanded substation construction projects worth up to $42 million dollars.
ATLANTIC CITY ELECTRIC, Pleasantville, NJ. 1981 -1999; 1994 - 1999
Senior Engineer, Energy Supply Engineering & Construction Dept.
Responsible for all conceptual, permitting, design detailing, construction management and start up for a wide variety of large utility boiler projects. This includes the financial management of work to ensure timely, cost effective installations. Projects included:
Removal and replacement of lower third of large utility boiler, complete redesign of failed flue systems, altering air intake for utility boiler to obtain additional output at peak loads, sizing large flue and duct system spring hangers and restraint systems, handicapped accessible recreational fishing pier, forced main sewage system, boiler ash systems, structural retrofit of corroded steel members, golf course realignment, paved parking area, chimney liquid discharge elimination, asbestos removal projects, photovoltaic installation coordinator, develop and review rigging plans for large & heavy boiler related components, fleet services consultant. Work involved selection of support consultants, contract personnel, contractors, etc. as necessary to maintain project requirements.
Supervisor, Facilities Operations 1986 -1994
Preformed all daily and emergency activities to support all major facility Operations of public utility Company at numerous locations in southern New Jersey. Schedule and supervise union labor craft, technical subordinates, in house engineering activities and consultants as necessary to achieve aforementioned.
Engineer and supervise preparation of drawings for approvals from local planning and zoning boards, municipal, state and federal approvals including presentations and testimony in support of projects.
Lead Civil/Structural Engineer, Power Production and Construction Department 1981-1986
Preformed all conceptual, design, detailing, contract preparation, construction management and start up activities. Work involved interfacing with Civil/Structural Engineering group of Project Architect/Engineer in daily engineering tasks. Worked on Capital projects at Company Generating Stations redesigning flue and duct systems for large utility boilers, utility boiler expansion joints, complete design of structures to house large compressors, fire pumps, coal pile runoff recovery systems, rail tank car unloading, containment and product recovery systems. Activities included all civil, structural, mechanics and electrical design to support projects. Numerous investigations into structural problems with equipment such as rail car rotary dumpers, air heaters, deaerators, acid, caustic chlorine and ferric chloride tankage and related systems.
FOSTER WHEELER ENERGY CORPORTATION 1974- 1981
Planning & Scheduling Engineer, Process Plants Division (1978-1981)
Prepare overall job schedule determining critical path network using guidelines of Master Project Schedule. Prepare recovery schedules to maintain crucial dates and interfaces. Prepare detail schedules of any particular item showing week by week craft labor requirements, unit of work expected and major capital tools needed to perform the work. Expanded these detailed schedules where necessary to show day by day activities. Coordinate planning and scheduling with subcontractors.
Field Engineer (1974- 1978)
Assist in field supervision and engineering; prepare rigging studies on multicrane lifts, including all calculations and special lifting and transport equipment design. Computed concrete requirements and supervised placement, prepared test cylinders, Checked civil work including excavations, form work, sewer installations, conduit runs plumbing steel, etc. analyzed process flow diagrams to set up piping tests systems and implement tests. Assisted in field cost control, redesigned platforms, walkways and trolley systems, pipe supports and piping to satisfy job requirements. Work was at numerous locations in North America.
BABCOCK & WILCOX COMPANY
Stress Analysis, Structural Designer, Steam Generation Engineering Dept. (1966- 1974)
Worked in engineering department for large utility boiler manufacturer performing calculations and doing structural design for flue and duct systems for large utility boilers. Work scope was from expansion joints to major 3 dimensional trusses to ensure structural adequacy to flue and duct systems. Work included spring hanger support systems, wind, seismic, and pressure ties from conception to detailed engineering drawings.
ADDITIONAL Practical light construction experience having personally reconstructed (including electrical and plumbing)own house and owned five unit apartment building in compliance with all local and national codes and obtained all necessary permits. Worked on numerous other residential dwellings.
Part time work for 30+ years for consulting engineering companies and independent consulting on site plans, storms and sanitary sewers, septic systems, soil borings, grading plans, etc. Includes Planning Board presentations, interfacing with governmental agencies.
Additional consulting engineer position was as City Engineer for municipality of Port Republic, NJ. Preformed subdivision and site plan reviews; designed and implemented closure of city dump, design and implemented waste transfer station. Preformed structural review with report recommendations on town hall, etc. as required.
Senior Arbitrator/Dispute Settler for Construction Arbitration Services, National Center for Dispute Settlement, National Academy of Conciliators, State of NJ- Office of Dispute Settlement, DeMars-CAP, Construction Arbitration Associates.
LICENSURE
Fellow Grade-Highest possible level of American Society of Civil Engineers- requires significant technical accomplishments. (Only 7,000 Fellow grade Civil Engineers in the world).
Past President- Professional Engineering society of Southern NJ (7 Counties).
New Jersey Professional Engineer, Pennsylvania Professional Engineer per National Test, Delaware P.E.
EDUCATION
BSCE Lafayette College, Easton Pa. (Major Structural & Sanitary Engineering) Dean's List and ASCE Member
ASME Penn State University, Wilkes-Barre, Pa.; Continuating Education Courses throughout career as needed.
Numerous Arbitration training classes as well as mandatory CEU's to maintain professional engineer's license.